We Love Hosting Events And Supporting Your Retreat In Our Sacred Space,
Surrounded By Soothing Nature, As You Learn, Practice,
Nourish And Flourish With Like Minded Others While Enjoying Plenty Of Breathing Space By Our Pool,
Far Infrared Sauna And Soft HOT Tub Jacuzzi.
To Book A Private Event, Retreat, Or Workshop At Our Venue - Visit Our Rental Page And See
Below For Upcoming Retreats TO SELECT ONE THAT BEST RESONATES WITH YOU!:
ENHANCE YOUR INTUITION
Full Moon Eclipse Retreat
RITUALS, REMEMBERANCE, & REBIRTH
OCTOBER 28TH - NOVEMBER 2, 2023
5 NIGHTS / 6 DAYS
Activate your intuition in Bali with Intuitive Healer and Life coach Lisa Gniady.
Get ready to elevate your frequency and embrace your inner magic on a journey of a lifetime!
"I am here to shine the light on your path to happiness, to help you see your life and the world around you in a new way. As a Grid Worker, my mission has been to weave a grid of Love & Light throughout the United States with my "Retreats Across America" Retreats.
It's time to thread this light activation across the ocean, extending it to one of the most beautiful spiritual places on earth…Bali, Indonesia."
~Lisa Gniady
Can you Imagine?
Experiencing...Live Channeling of the Galactic Council, Intuitive Guidance & Light Language Healings`11`, Energy Field Yoga, Third-Eye Opening Activation, Meditation, Kundalini Breathwork & Yoga, Light Code Reiki Healing, Waterfall Light Frequency Activation, Kirtan and Chakra Clearing & Balancing with LadyAnn, and More…
Have you dreamed of going to Bali?
Exploring…Bali's natural beauty, the majestic volcanoes & hotsprings, the magic, the warm-hearted people, the energy, the freshest food, the exotic feeling, the healing sound of waterfalls, and so much more...
Immerse yourself in another world as you watch the ceremonies that take place all throughout the Island of the Gods and Goddesses. Step back in time as you visit the ornate and sacred temples and experience the rituals that people have been performing in Bali for centuries.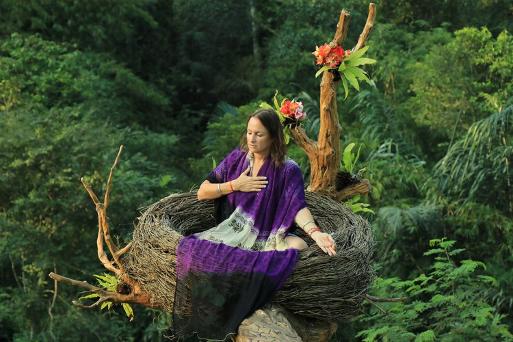 Bali during the Full Moon Eclipse Energy…
Are you ready to live in the intuitive flow?
Evoke your hidden potential and shine your light on the world

Embrace this cosmic opportunity for transformation

Expand your consciousness
This journey of a lifetime can be your doorway to jumpstarting your intuition…
Bali is a mecca for those on a path, to spiritual awakening. What better way to activate your healing powers than with the medicine of Ubud, Our Home Away from Home, and the Spiritual Center of Bali.
DREAM BIG…
B - BELIEVE in you
A - ACCEPT your gifts
L - LOVE yourself
I - ILLUMINATE the world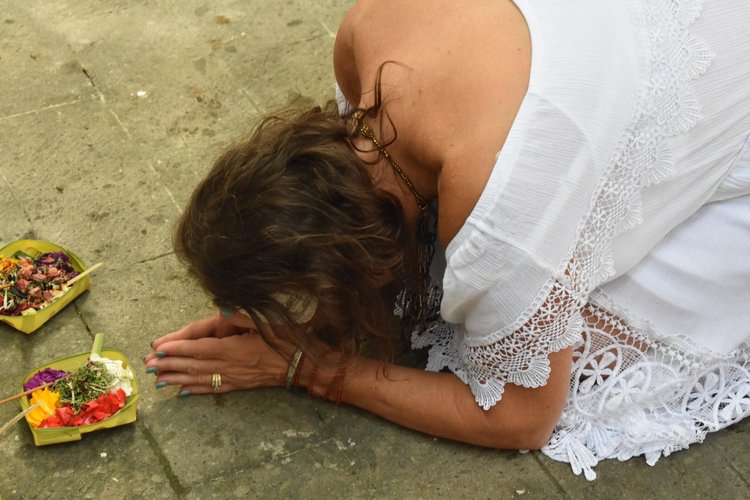 Remember your intuitive roots through ritual, rebirth your Inner Goddess, and connect deeper into your intuition as you awaken your mystical self.
Ascencia Retreat
By Sydney Campos


November 5-12 , 2023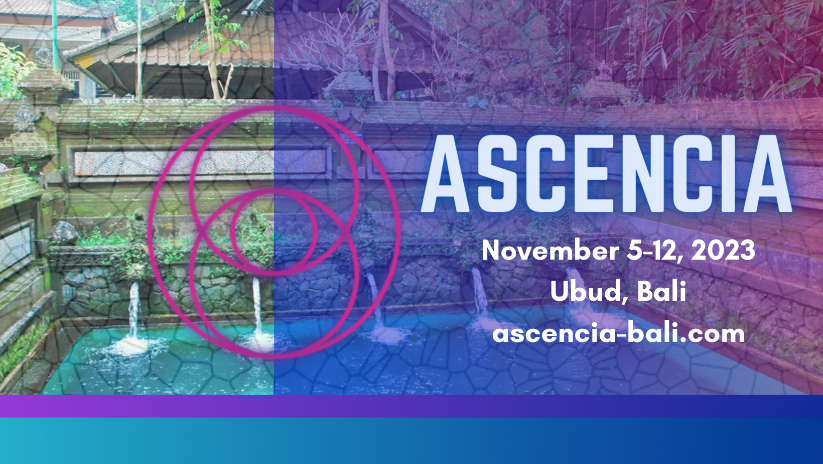 A S C E N C I A
ASCENCIA invites us to anchor Heaven on Earth through our own being.
You are invited to a convergence of visionary soul family meeting in Ubud, Bali for a unique 8-day immersion at the renowned Gaia Retreat Center nestled alongside the jungle with our own private spa and detox center on-site.
welcome home.
deeply attune to your truth, to your true self and your hearts desires.
anchor into your vision of all you are ready to receive and allow.
rest into ease of pure being.
here we welcome and amplify quantum energy healing, cellular cleansing and regeneration and opening to new intuitive capacities and gifts.
through water purification ceremonies, sacred site activations and daily practice we attune to and align with our highest timelines, support our body-mind-spirit-soul integration and deepen in our embodied ascension.
we become clear vessels through which source animates and expands.
Heaven on Earth is here when we choose to be, all the way here, embodied, as ourselves.
Let's play.
It's Time to Receive…
Multiple bodywork sessions with gifted healers over the course of immersion
Fresh, organic, local food prepared by our own private chef
Mind-body-spirit-soul integration and rejuvenation through quantum healing, water ceremonies, sound healing, sacred site activations and daily prayer and meditation
Guided practice and training in nervous system attunement, embodiment, intuitive facilitation and visioning
Luxurious curated meals off-site at fave local eateries and cafes (a few times)
Daily guided play in various forms of yoga, yin, dance, authentic movement and more
All access to on-site luxury spa with pool, sauna, hot tub, colonics and body work
Abundant play time in pristine nature to rest, reflect and receive
One full day of silence in the middle of immersion to deeply connect + integrate
Support before, during and after the retreat via group calls + Telegram group


Cleanse and clear anything that's old, stagnant or heavy to fully support yourself to step into the new and true, what's meant for you.
Deeply rest and rejuvenate with plenty of space to tune in with yourself, with nature and with a resonant support field of visionary soul family.
Receive your next steps in your vision and path, awaken to deeper sense of purpose and personal power, and amplify your spiritual gifts.
Experience deep attunement and nervous system healing as well as facilitation in multiple modalities designed to support the body, mind, spirit and soul.
Embody a new reality of peace, presence, and stability in your true self as an anchored, integrated way of being - here is where we will practice.
Expand into your authenticity and deeper intimacy with yourself and with all of life while cultivating profound self-love, worthiness and vitality.
Feel into the flow…
7:30-9:00am : Morning meditation, guided group movement, attunement practice + sharing / reflection
9:30-10:30am : Enjoy delicious, energizing breakfast overlooking the jungle and pool
11:00-1:00pm : Group Experience: Hands on energy healing attunement + practice
1:00-3:00pm : Nourishing lunch off site at yummy gourmet vegan cafe locals love
3:30-6:30pm : Adventures off-site to water temple or spa: sauna, pool, massages, colonics + rest/reflection
6:30-8:00pm : Prayer-full evening feast of delicious healing local cuisine on-site
8:30-9:30pm : Sound healing meditation - integration before dreams
Sacred Sites + Ceremonies
Tirta Empul Water Blessing
Gunung Kawi Meditation
Temple Sebatu Water Ceremony
Tanah Lot Temple, Canggu
Saraswati Temple, Ubud

MEETYOUR HOST & LEAD FACILITATOR
SYDNEY CAMPOS
Sydney Campos is a Visionary, Psychic Energy Healer, Embodiment Facilitator and Best-Selling Author who is devoted to creating Heaven on Earth in all moments.

Since 2012 Sydney has offered intuitive coaching, mentorship, energy healing and psychic guidance to visionaries worldwide. She has supported thousands of visionaries globally in embodying their true selves, enjoying more ease and flow, and powerfully living their purpose.
Whether advising conscious companies, mentoring visionary leaders, training shamanic facilitators or architecting the world's next social community – Sydney illuminates bridges into new dimensions.
Sydney is a sought-after expert in the fields of embodiment, sexuality, intuition and leadership. Sydney has been featured in Forbes, MindBodyGreen, Refinery29, Bustle, PureWow and New York Magazine.
Prayer: May we attune ourselves to our divinity and create the world and all the ways of being in it we wish existed.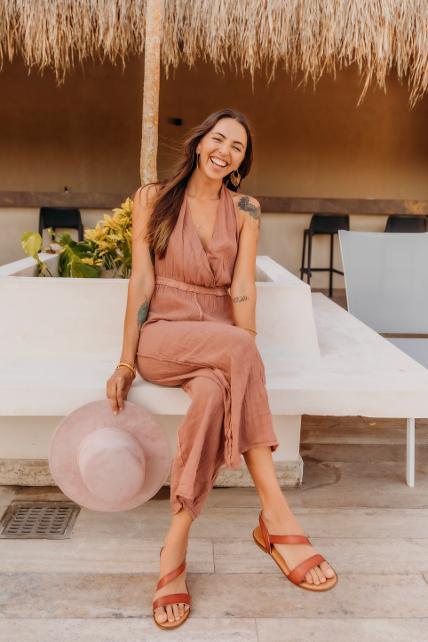 JOURNEY HOME WOMEN'S YOGA RETREAT
BY FRANCESCA AND LILY


NOV 22-26, 2023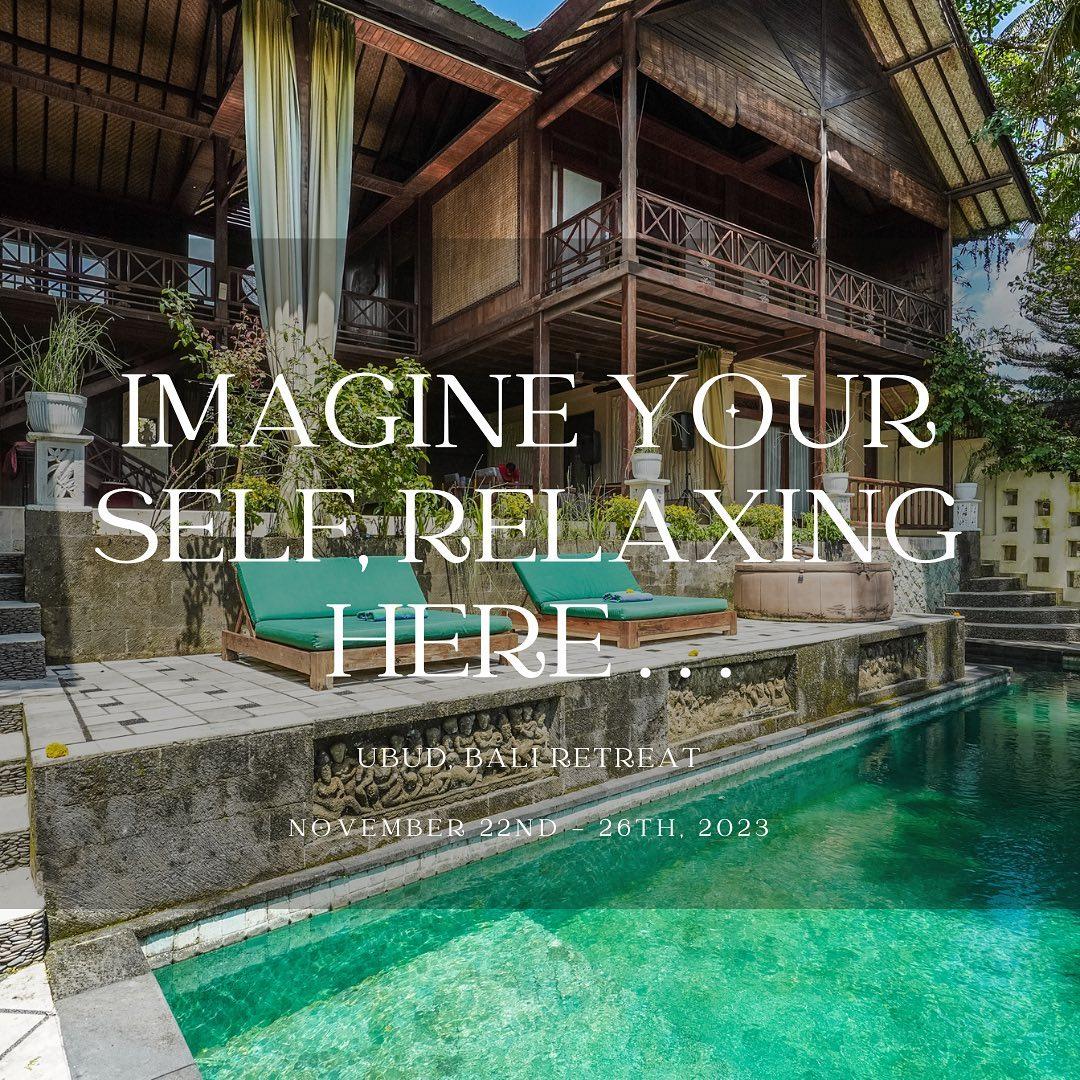 Join Lily and Fran for 5 days and 4 nights of yoga, women's connection, and exploration in paradise.
We will move and breathe together, activating our Prana, our life force.
Imagine starting your mornings in a yoga room overlooking the rice fields and lush jungle, eating delicious and nutritious food, relaxing with massages, healing and personal care routines, exploring your wilder side with cultural adventures, walks through the balinese rice paddy fields. Come experience true connection with womankind that will elevate your mind, body and energy.
----------
Who Is The Retreat For?
For anyone who is ready and willing to enjoy time away from routine, to connect with themselves, with nature and with other beautiful human beings. We will attend all levels of practice, from beginners through to advanced. No sessions are compulsory so you can take extra time to chill if you need it.
We have created a unique retreat that will invite you to rid yourself of limiting beliefs, connect with your inner magic, discover & deepen your connection with the source of energy and manifest the life you want, now.
This retreat is an opportunity to rediscover yourself all whilst being surrounded by incredible landscapes and supported by women in search of their wildest side.
-----------
EXAMPLE OF DAILY TIME TABLE:
07.30-09.30: āsana, prāṇāyāma and meditation with Lily or Fran
09.30-11.00: Brunch
11:00- 12:00: Free time to digest (bed, reading, swimming pool, etc…)
12:00- 14:00: Connection activity
14:00-15:00 Lunch
15:00- 17:00 Free time to relax, go to the beach, read a book, have a massage or explore the town of Ubud.
17:00-18:30: Afternoon session. Restorative Yoga, mantra, kirtan, philosophy or meditation.
19:00- 20:00: Dinner
-----------
WHO ARE YOUR HOSTS:
Francisca and Lily created their bond during their yoga teacher training and living together in Byron Bay. Inspired by their home gatherings, where yoga, philosophy, and more intertwined, a vision emerged—a vision to create retreats that foster self-discovery, empowerment, and the formation of sisterhood.
Their first retreat in Chile back in 2022, had shown them —the wellspring of resilience accessed through the power of women connecting in a conscious way.
Journey Home invites women to delve into the profound healing realms of yoga, mind-body connection & the divine feminine. Our retreats are designed to immerse you in ancient rituals, nature, and yoga. Sharing the opportunity to learn holistic ways of managing stress, gently cleanse the body, and create more balance for your life.
Join us on this magical journey, as we navigate the path that leads us back home—to ourselves—and discover your soul in a beautiful way.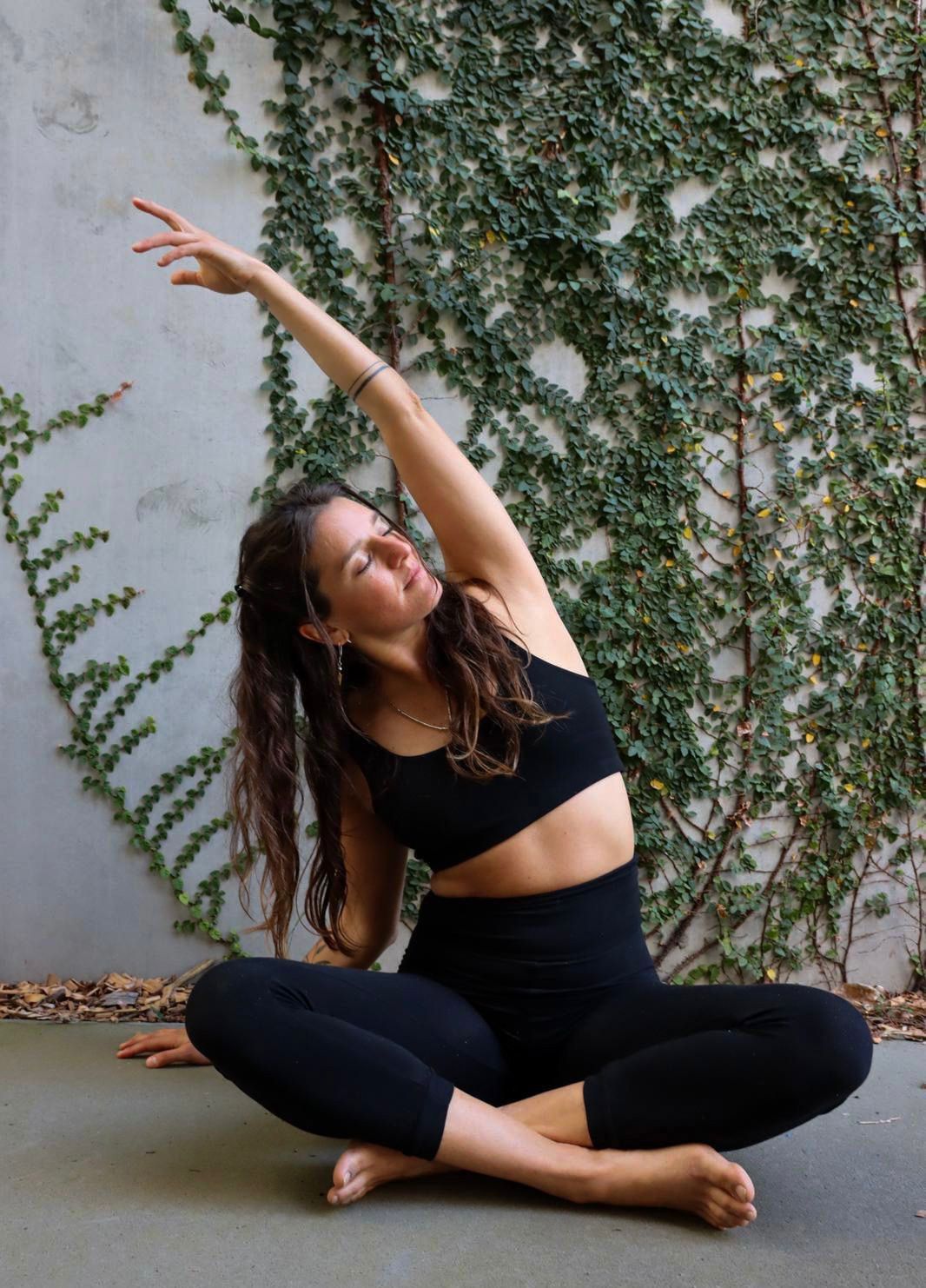 -------------
Francisca Sovino:
Fran's yoga journey began following intense hip surgery. It was a way to recover and heal, not just for the body but for the mind and the soul. When she was 26, life forced her to stop, to slow down, to observe and to heal. Yoga changed her life, it gave her knowledge about herself, connection and purpose. She was fascinated to understand the divine connection within the spiritual world, as well to study the mind.
Breathing in and out ground her. Her Sadhana (daily asana and spiritual practice) is her medicine. She is eager to share her expertise and passion with students; to serve others through her own journey of healing from her body, mind and spirit, thanks to these ancient eastern teachings.
Her public classes are a mix between traditional Tantric Hatha, Vinyasa and Purna Yoga under the influence of a philosophical framework. Through a slow flow, breath-guided movement and compassionate Tantric self-enquiry, each practice with her is an invitation to feel deep under your skin to connect with your natural being. Fran is Yoga Alliance RYT 200 and RYT500 certified.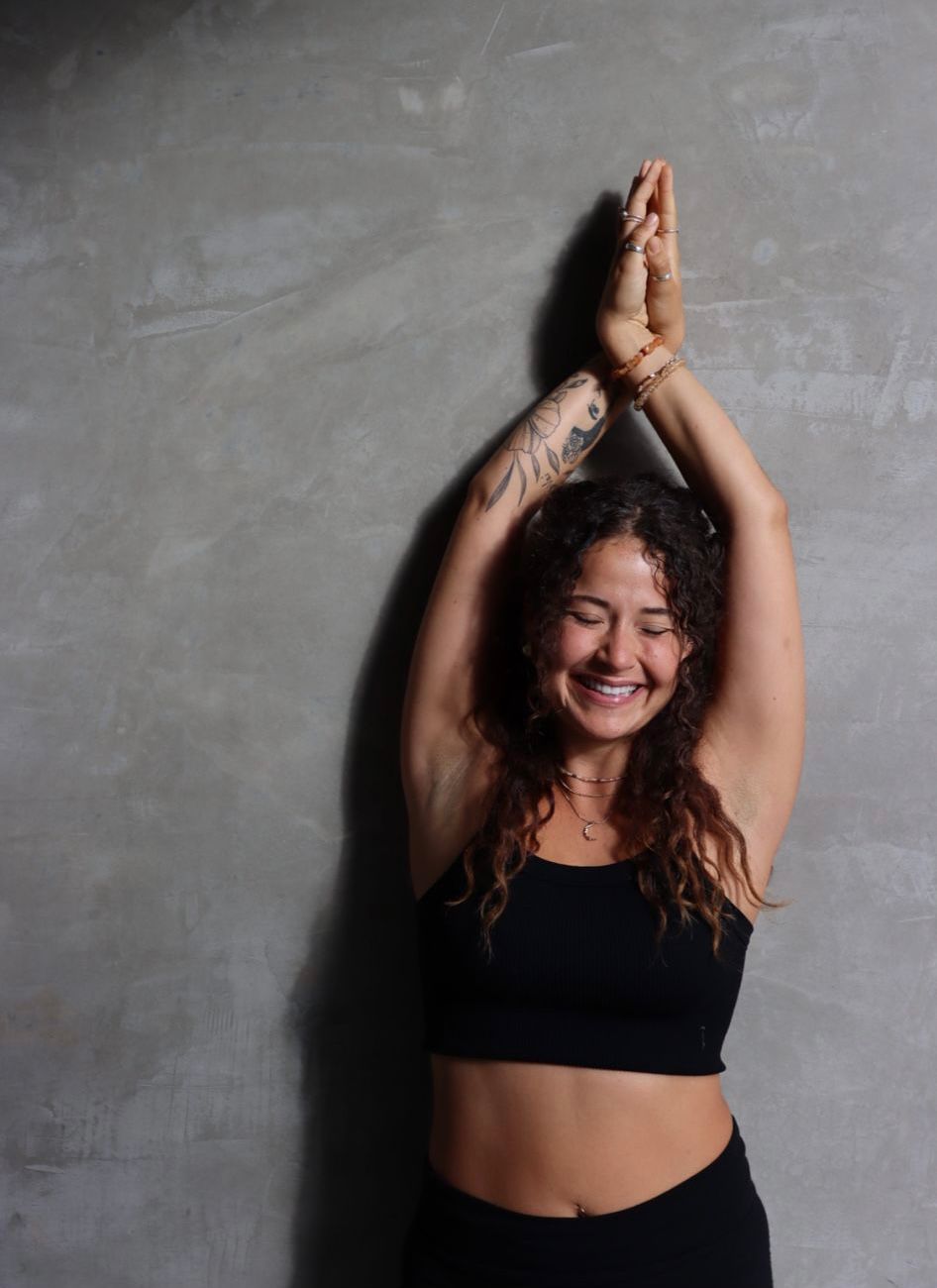 --------------
Lily Alvarez
Lily is a passionate teacher with a deep understanding of the mind-body connection. From her personal journey of living in Australia for four years, she discovered the somatic world and began to learn it's powerful medicine. Fascinated by all the various holistic approaches to the human mind, body & spirit, she began her studies in Yoga and bodywork.
She is passionate about creating a space for others to feel held and safe to be vulnerable, authentic, and connect on a soul level. With her background in psychology, social justice, and the somatic realm, Lily teaches and helps assist others on the journey of consciousness and self liberation. Her classes are rooted in Purna Yoga and her passions for the natural elements and energetics in the human experience.
As a Yoga Alliance RYT800 certified teacher, Lily is committed to providing her students with a transformative and holistic experience. Join her at the retreat and embark on a journey of self-discovery and inner exploration.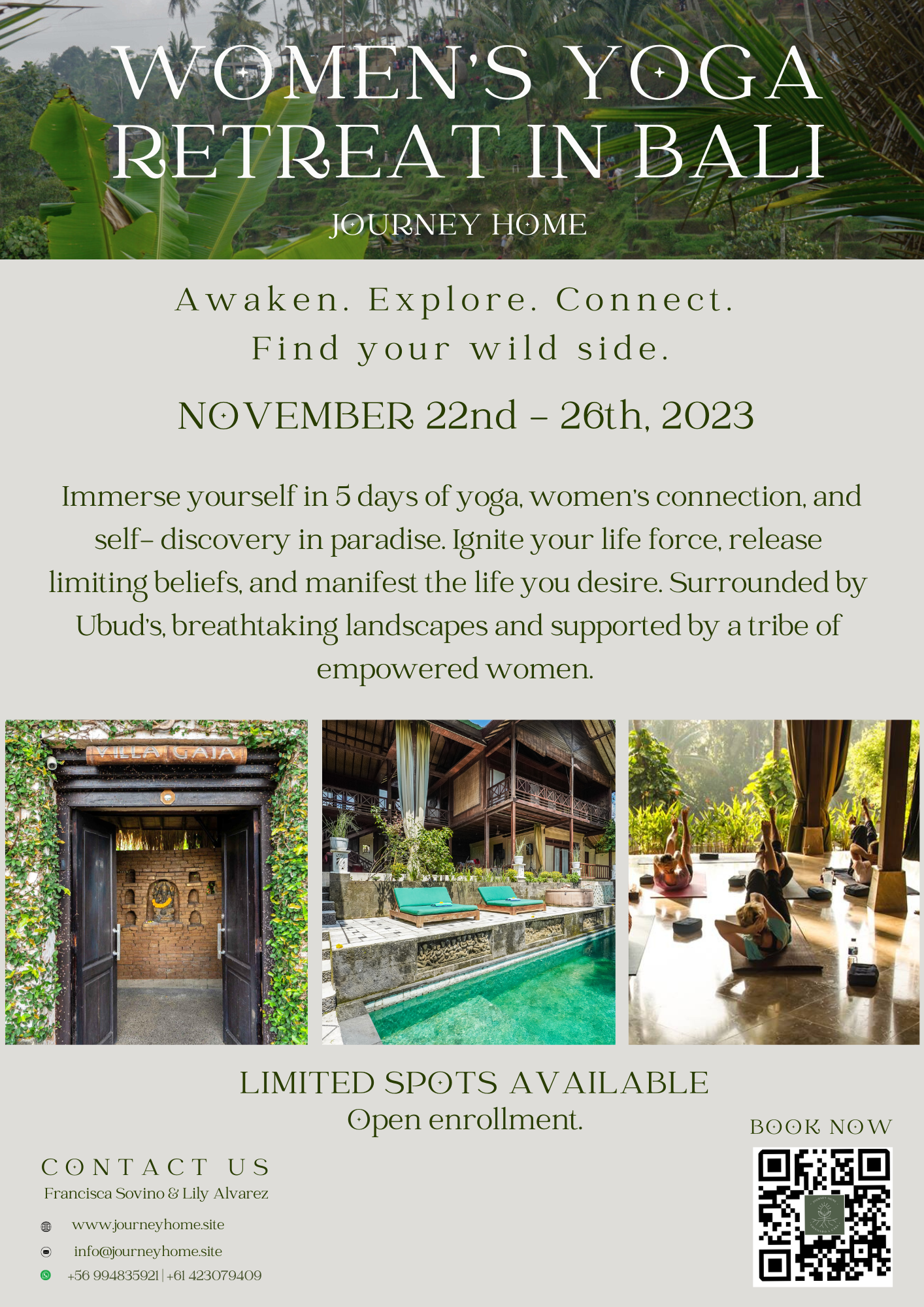 Bali Indonesia | The Five Elements Retreat
April 1 - April 6, 2024
The welcoming people, the rich culture, the fresh food, the lush jungle landscape and flawless beaches, the beautiful smells of incense, flowers and sacred offerings… this place gives us the heaven on Earth feels! Being blessed with the opportunity to explore this island since 2014, every year since we've made our way back, sharing the "Island of the Gods" with women from around the world. Each time, we envision ourselves returning again soon. Its energy calls us, pulls us in, and expands our hearts and souls with each journey. We are so proud and excited to honor our spirit led vision to create a truly rich experience for you! This offering and special invitation is for an intimate group of women who feel called to this sacred land to experience what we call "THE FIVE ELEMENTS".
Sisterhood + Local Culture + Regional Cuisine + Relaxation + Fun
As with the five elements in nature, this retreat has been thoughtfully orchestrated with each element creating the other and working together to support a beautifully balanced vacation experience. Aside from Bali being one of the most high vibration, spiritually magnetic, lush, naturally and culturally beautiful places on earth, our love of the culture, food and spas inspired us to create a retreat where you can deeply nourish yourself, indulge, and have fun with kindred spirits.
What will we do?
We'll see amazing sights, explore majestic temples, splash around in the sea, eat fresh and organic regional cuisine, get massages and more! Aside from all that we have planned with this mainly all-inclusive journey, you will have some time on your own to explore the island. Spend a half-day at the spa for a relaxing Ayurvedic body treatment and fragrant flower blossom bath, wander through rice fields, shop the colorful markets, splash around in a waterfall, take a yoga class, visit the Monkey Forest, check out the night-life… after all, this is YOUR time to feed your mind, body and soul, as you wish.
What's included?
The Five Elements Retreat will include:
~ Amazing accommodations in Ubud
Our journey will take place in the heart of terraced rice fields located in the creative mecca of Ubud – the most desirable location in Bali. Think swaying palm trees, therapeutic breezes, beautifully landscaped rice terraces and wind chimes singing away. Each room is spacious and well appointed with modern convenience, yet maintains a peaceful Balinese feel. Enjoy spectacular pool and rice field views to soothe the body and mind. Just a short stroll away, you will find a large variety of shopping markets, world class restaurants, spas and yoga studios galore.
~ An airport shuttle and ground transportation to and from all group excursions
The drivers that we have arranged are safe, extremely kind and accommodating. You will be warmly greeted at the airport and shuttled in an air-conditioned vehicle with other retreat guests.
~ Nourishing and indulgent breakfasts, lunches and dinners (with vegan, vegetarian and meat options)
Most meals will be prepared by our outstanding chefs as well as local, intentionally chosen restaurants where we know the food is amazing! We like food. A LOT! We like to smell it, taste it, take pictures of it… in fact, it's one of our favorite things about visiting new places around the world – and Bali happens to be one of our top choice regions for food. Delicious is an understatement and we've yet to try anything that we have disliked. You can taste the freshness, nothing is processed, the flavor is amazing, and you'll go home wishing you had a personal Balinese chef of your own.
~ Excursions & Classes
We have a beautifully balanced selection of excursions and classes for you including:
A visit to the Tirta Empul Holy Water Spring where you will take part in a spiritual cleanse at one of the largest water temples in Indonesia. The water in the pools is believed to have magical powers and local Balinese as well as tourists come here to purify themselves under the 30 spouts of natural, spring fed water.
A visit to one of the most beautiful rice terraces in Bali for a hike, scenic outlook, and photos…because the photo opportunities are amazing here! This ancient valley has a timeless quality and is an unforgettable sight to see.
A cultural experience such as a flower offering class to learn more about the 'canang sari' you'll see all over the island, which is a therapeutic ritual (meditation in motion) that will encourage your artistic side and creativity while learning more about Bali's rich culture – or – a private Balinese interactive cooking class where we will pick out fresh and local ingredients and unique spices from the "Island of the Gods" and cook and enjoy our own meal, led by a Balinese chef.
A visit to one of our favorite local spas for a relaxing traditional Balinese spa experience. If this sounds like bliss… it is! Given that Bali is an epicenter for all things spiritual, spa-ing here is a quasi-religious experience; and this top of the line spa is a high altar to indulgence. Set in lush greenery, this healing sanctuary ooses serenity and the rituals that take place inside will surely leave you wanting more.
Sisterhood circle empowerment sessions to awaken and guide you into living your divine plan. Whether you know it or not, you are a divine being with a purpose to be fulfilled in this lifetime. Discovering your divine plan is a process, like peeling back the layers of an onion. No one can reveal this to you… rather, it is a process of self discovery. And to know yourself, you must go within. These interactive sessions will assist you in fully embracing the vision that you have for your life, walking the path of your divine purpose.
Exercises and activities led by our guest host, Andrea (@metaphysicaldre). Andrea is a Reiki Master Teacher, Meditation & Breathwork Guide. With over 5 years of experience, she has assisted hundreds of souls on their healing journey. Andrea focuses on hands-on healing, mindfulness and self-awareness practices to help individuals intentionally release stress, tension, and anxiety from their mind, body, and spirit.
~Free Time
Spent however you wish! It's important for us to create an experience that's perfect for YOU. You may wish to spend your free time reflecting or relaxing… journaling or swimming… at a spa or in town shopping… exploring adventurous sights… feeding monkeys in the forest… you decide. We've made sure to offer you a free day to do whatever you feel and can also assist in making personal excursion arrangements for you.
~Surprise Gifts & Extras!
-------------------------------------------------------
MEET YOUR HOST:
Naima Solano | Founder of Beachbum Wisdom Retreats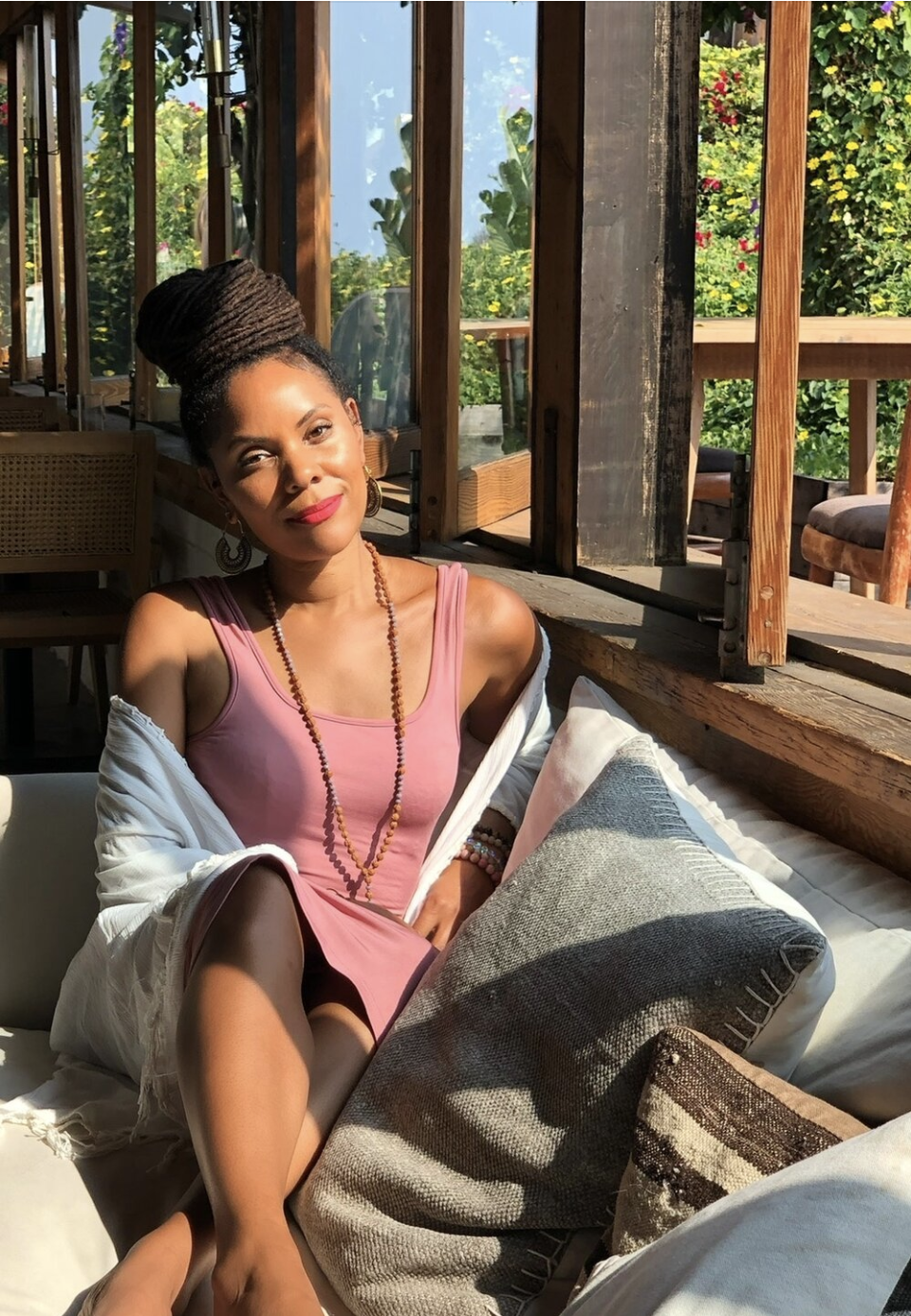 From the Americas, to Bali, Tulum, Egypt, India, Peru and beyond, my beautiful and life-altering travel journeys provide a unique opportunity for women to vacation in a meaningful way, to some of the most amazing destinations on Earth. I am so proud and excited to honor my spirit led vision to create rich spaces for women to gather and explore the world with other like-minded, amazing, down-to-earth women, committed to self-evolvement. If you're looking for a vacation where you can deeply relax, discover your greatest potential and deepest longings for happiness, inner peace and bliss, all in the midst of beautiful surroundings, culture, the best food and sisterhood. you may have been led here to discover "THE FIVE ELEMENTS" retreats! My exclusive, one-of-a-kind retreat offerings are for women who feel called to sacred lands to experience a beautiful balance of Sisterhood + Local Culture + Regional Cuisine + Relaxation + Fun! I have thoughtfully chosen all of our accommodations, excursions, meals, and experiences to provide a truly idyllic, safe and memorable experience. The Five Elements Retreats are NOT YOUR AVERAGE WELLNESS RETREAT! My retreats are rooted in authenticity, introspection, fun and exploration. Although we may engage in light meditation, restorative movement and self-reflection exercises throughout the retreat, these are not a meditation retreats… these are not yoga retreats… and we keep it VERY REAL! I am not here to teach you… I am here to remind you of what you already know. I create the space… you create the journey within.
BALI VEGAN WELLNESS RETREAT
BY FELICIA COX
FOUNDER OF VEGAN TASTES GOOD


APRIL 21-26 , 2024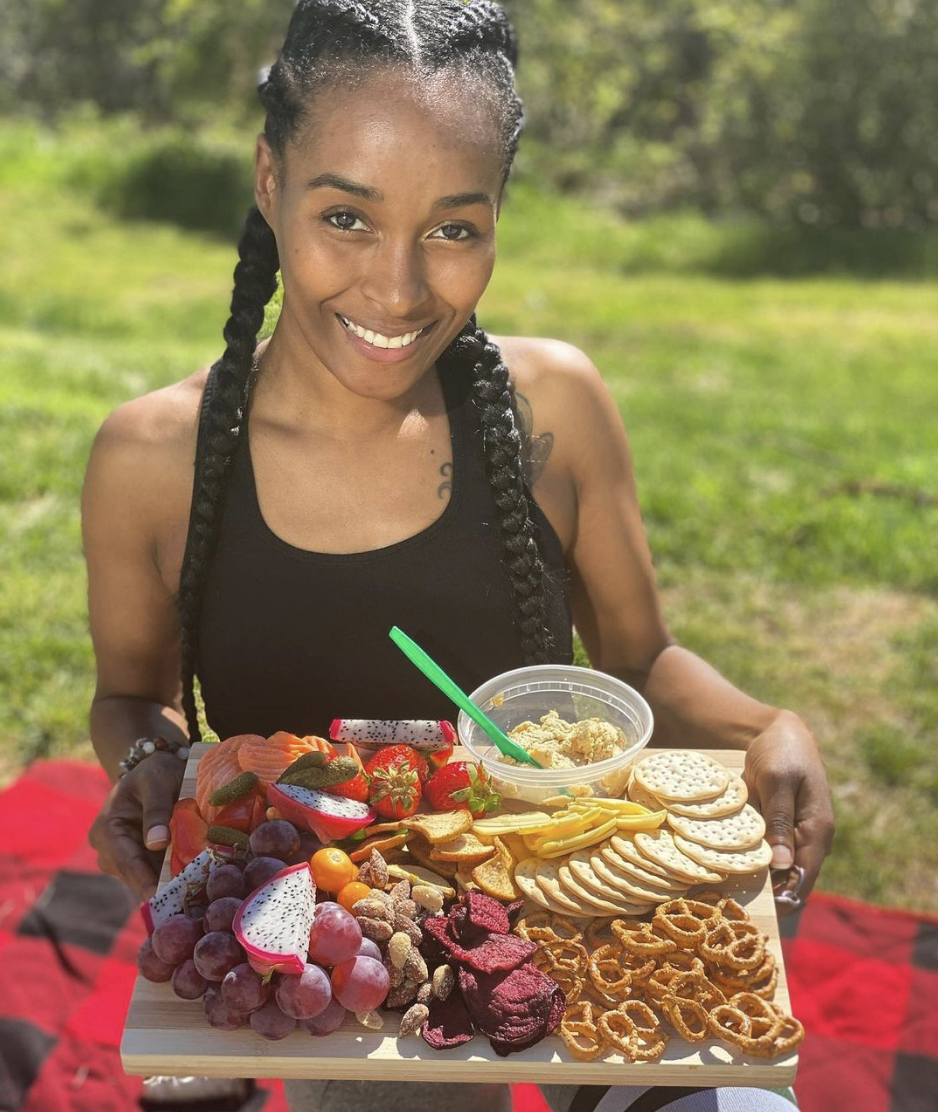 Spiritual Vegan Health Coach, Felicia Cox, who made the transition in 2012 and tried it all from raw vegan, to vegetarian, plant-based, and vegan throughout her spiritual journey— is excited to introduce the rundown on everything plant-based/vegan and how her spirituality began with food and meditation.

Felicia believes that a plant-based is more than a diet. It's a lifestyle and spiritual practice that contributes to your overall physical, mental, spiritual, emotional wellness and health. Felicia offers education through services and products with personalized guidance that will get you on track to be confident in what you eat and how you feel about it, while enjoying every step of this uplifting (and delicious!) retreat at your own pace.

All backgrounds, levels, walk of life are welcome!


I N C L U D E S:
6 Days, 5 Nights at Gaia Retreat Center in Ubud, Bali
Daily Vegan Meals Buffet (Breakfast & Dinner)
1-Hour Complimentary full body Balinese massage
RAW Vegan Cooking Class
Herbal Education Class
Juicing Workshop (cold-pressed included)
Far infrared sauna
Soft hot tub jacuzzi
Guided Meditation
LEISURE TIME
Excursions
Yoga
Round Trip ground transportation
(to and from airport on check in and check out dates)
A C T I V I T I E S:
Tirta Empul Holy Water Spring Cleanse
Historical temples & meditation chambers of gunung kawi
Additional options offered by the retreat center for an additional cost:
$50 | Colonic Hydrotherapy
**must pre-book this service prior to travel**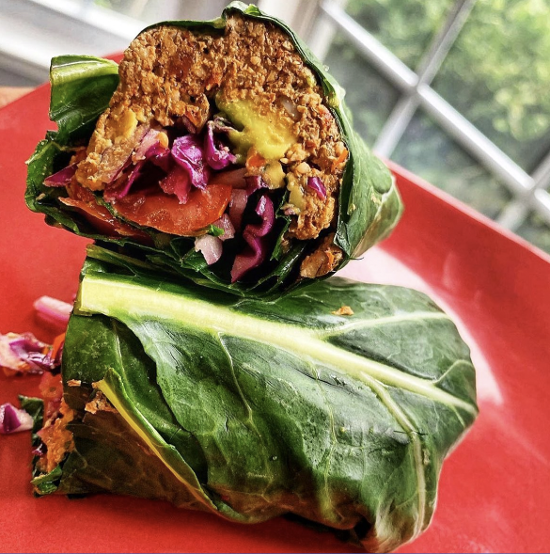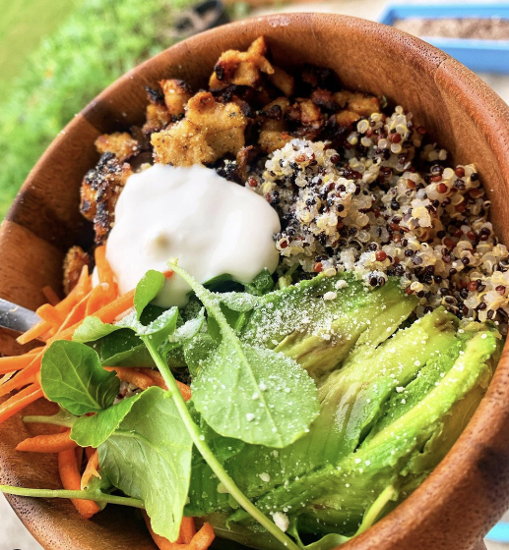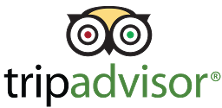 Copyright© Gaia Retreat Center