2019 CALENDAR OF WELLNESS RETREATS
To Register for an event click the button title to be redirected to more details and how to sign up.
​To book a private event, retreat, or workshop at Villa Gaia, please go to the Rental page.
9 DAY INSIGHT WORKSHOP RETREAT
BY MICHAL PASTERSKI
MARCH 2-10
*RETREAT LANGUAGE IN POLISH ONLY*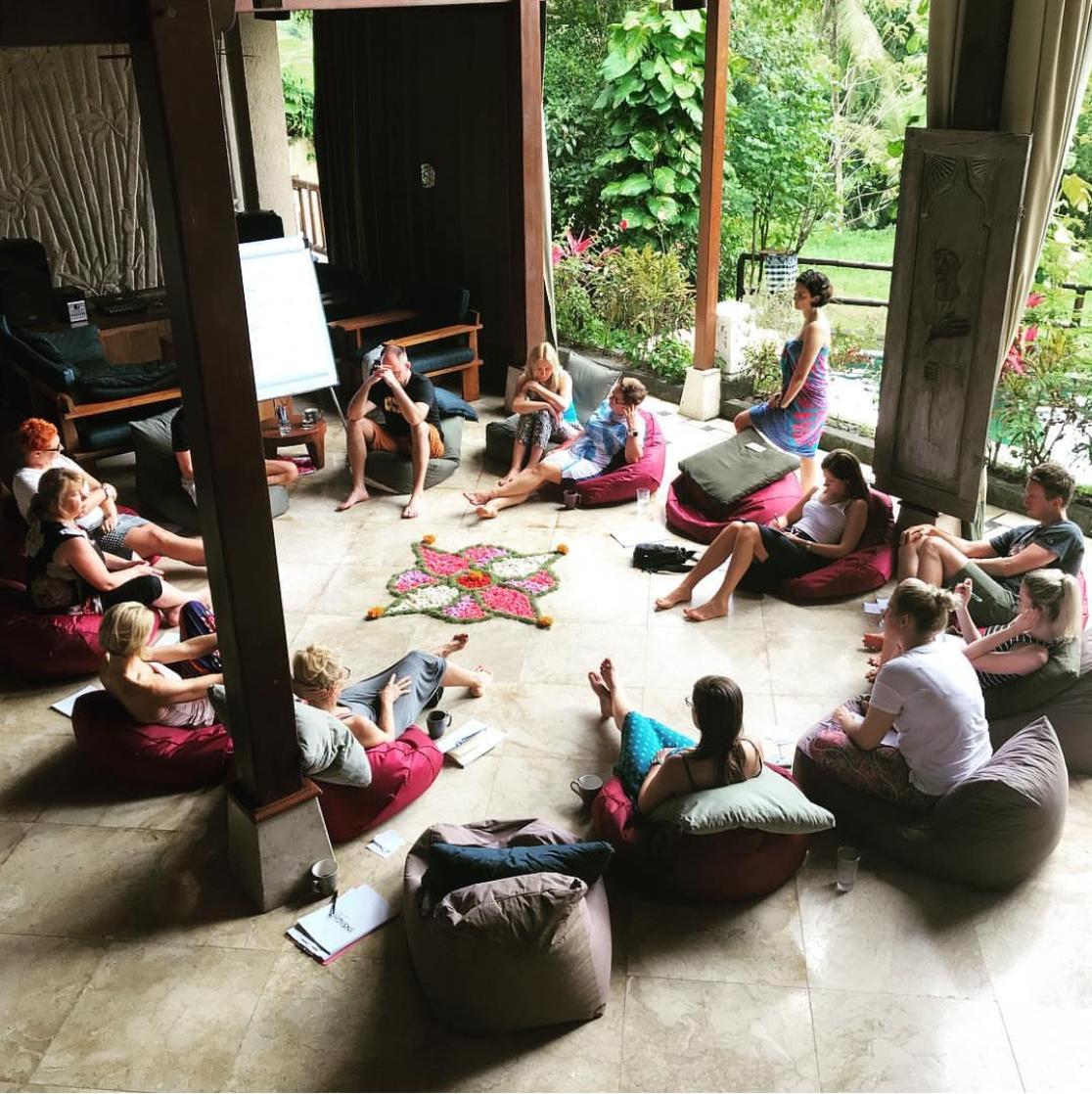 The Insight Retreat is The road to mental maturity.
During these 9 days and under the wings of two certified and experienced coaches (Michael Pasterski and Sandra Lasek), all participants will practice the techniques included in the Insight method described in a 50 page book by Michał Pasterski. You will also learn new techniques and different approaches to working on oneself including: Zen Coaching. Gestalt therapy. Mindfulness. Transpersonal coaching. Behavioral-cognitive therapy. Zen meditation.

Insight is a method which enables you to go through this process on your own, step by step.

You will be able to put this yakky, chaotic mind of yours at ease. You will gain a deep insight into your inner world. You will start to listen to the voice of your intuition. Consequently, you will find answers to the questions that are most important to you. You will be in touch with different parts of your personality and you will learn a whole set of practical tools for systematic self-work.


Check out their recent retreat at Villa Gaia by clicking - here
ABOUT MICHAL & SANDRA
Michał Pasterski is the founder of Life Architect, Planets and the Conscious Education Foundation. On a daily basis, he works as a coach and personal development coach. Michal's aim is to allow you to get to know yourself in-depth, free yourself from the self-destructive habits of your mind and achieve a state of mental maturity by understanding and thoroughly practicing the techniques included in the Insight method. Michal will also discuss how we can get rid of self-destructive mental habits by replacing them with emotional maturity and mental freedom.

Sandra Lasek is a psychologist and a coach, as well as a certified staff management specialist with a substantial work experience in this field. She graduated from York University in Canada and Maastricht University in the Netherlands.
--
WHAT IS INCLUDED
Accommodation in Villa Gaia (8 nights / 9 days = 7 full days of workshop + day of accommodation and check-out day)
Full board (3 meals a day)
Coffee, tea, lemonade, water and snacks during the workshops, including traditional Balinese sweets and desserts
Airport Transfers Both Ways

One Balinese massage at Karsa Spa

Tibetan Sound Therapy at Pyramids of Chi


WILD RADIANT WOMEN'S RETREAT
BY NATALIE BONDINE

MARCH 24-29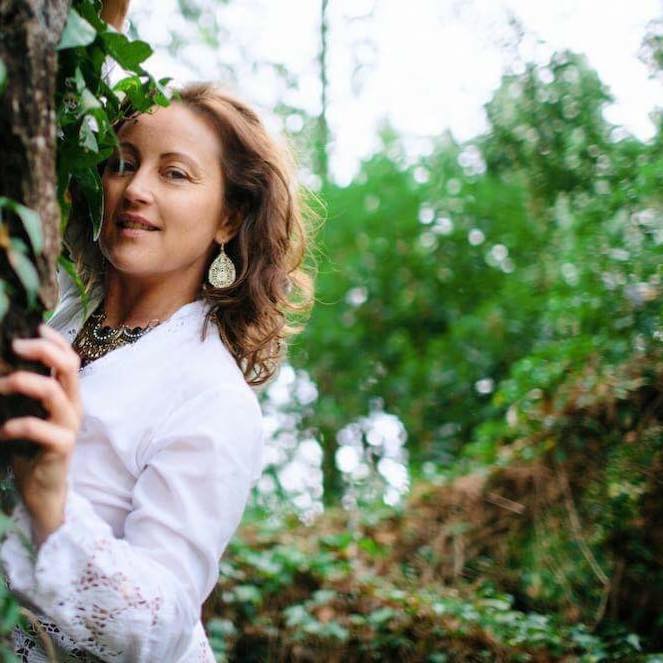 Women speak in two languages, one of which is verbal ~ William Shakespeare
Ladies, ready to take the next step in life and tap into your intuition to feel more ALIVE in your BODY, MIND & SOUL as a woman?
For over 20 years, Natalie Bondine has been studying & teaching Tantric & Kundalini yoga, Taoist practices for Women, Transpersonal Counselling, Breathwork, Processwork, Shamanic Journeying & Naturopathy and has honed her craft by working closely with the human body and Women's health for tens of thousand of hours.
Her particular specialty is navigating the vast waters of Sacred Sexulity & Relationships, through body medicine & ritual.
Her greatest influences have been the teachings of the Tao, the poetry of Rumi and most significantly her Shamanic Master. She has trained with the very top of Tantra teachers in the world (including being apprentice to Micheala Boehm and Layla Martin & Master Mantak Chia). She is particularly fascinated by Shadow work- a kind of unconscious part of our personality – where we hide our most creative potential.
In this 6 day retreat, you will get to dive deep into Feminine Tantric Practices to open up to greater ecstasy & life-giving POWER to allow love to manifest more fully in your life. And that predominantly means SELF- LOVE.
--
WHAT IS INCLUDED
✓ 6 days/5 Nights accommodation
✓ Daily deep dive into Feminine Wisdom practices
✓ Powerful practices to connect to your bodies wisdom & open your Heart
✓ Yoni-yoga & Breathwork to reveal your Radiance
✓ Rituals to connect to your inner flow & manifesting magic!
✓ 3 Virtual Women's Circles pre-retreat
✓ AND! A deep coming home to Womanhood in all her flavours
- -
SAMPLE SCHEDULE

8am: Feminine Yoga overlooking the jungle
9am: Beautiful buffet breakfast
10am: Exploring the Feminine Archetypes through Breathwork
1:30pm: Gourmet Buffet vegetarian Lunch
2:30-5pm: Yin time, personal space or exploration
5pm: Evening Ritual – visit to Sacred Holy Water Temple or Shakti Puja
6pm: Gourmet Dinner in the lounge
8pm: Women's Tantra Lounge Practices, Yoga Nidra or Goddess Dance
THE FIVE ELEMENTS RETREAT
BY NAIMA WOODSON


APRIL 25 – 29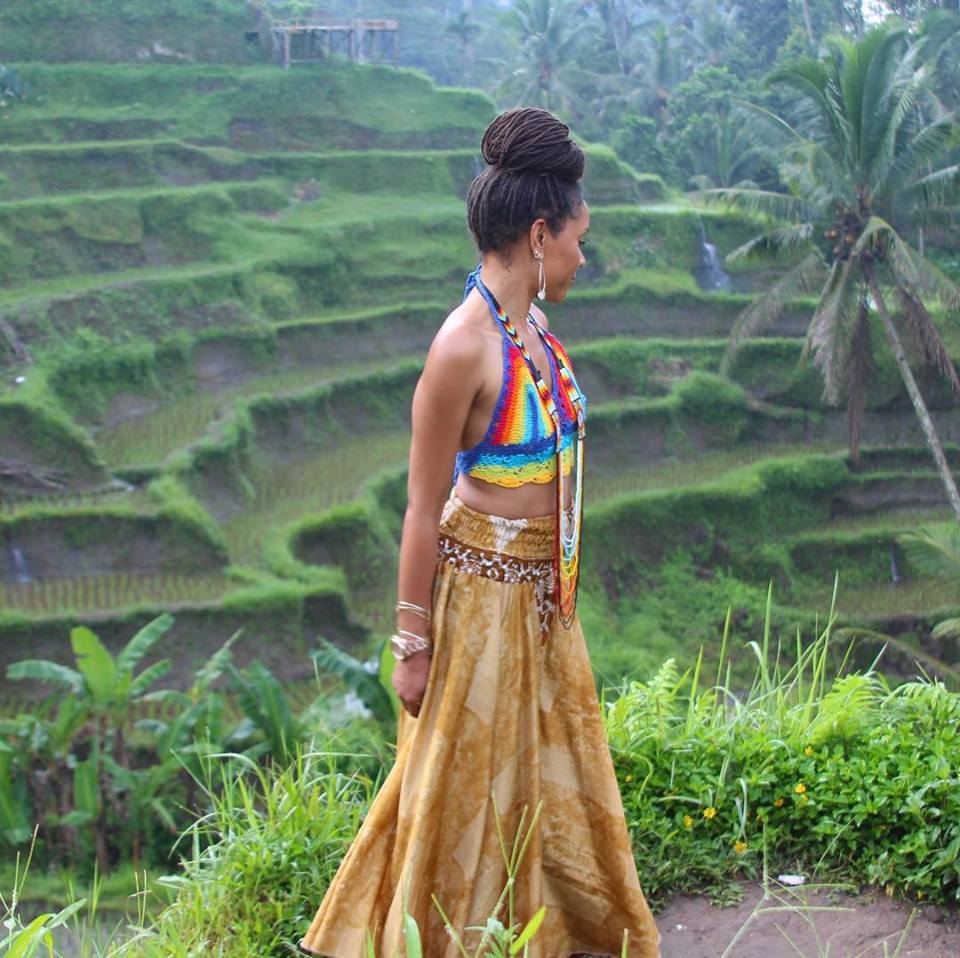 Sisterhood + Local Culture + Regional Cuisine + Relaxation + Fun

As with the five elements in nature, this retreat curated by Naima Woodson of www.beachbumwisdomco.com has been thoughtfully orchestrated with each element creating the other and working together to support a beautifully balanced vacation experience. Aside from Bali being one of the most high vibration, spiritually magnetic, lush, naturally and culturally beautiful places on earth, her love of the culture, food and spas inspired her to create a retreat where you can deeply nourish yourself, indulge, and have fun with kindred spirits.

You will see amazing sights, explore majestic temples, splash around in the crystal clear sea, sip cocktails on white sandy beaches with stunning sunsets, eat fresh and organic regional cuisine, get massages and more! On this all-inclusive journey, you will have some time on your own to explore the island. Spend a half-day at the spa for a relaxing Ayurvedic body treatment and fragrant flower blossom bath, wander through rice fields, shop the colorful markets, splash around in a waterfall, take a yoga class, visit the Monkey Forest, check out the night-life.After all, this is YOUR time to feed your mind, body and soul, as you wish.
View Naima's past retreat at Gaia Retreat Center by clicking - here.
--

WHAT IS INCLUDED:

Amazing villa accommodations at Villa Gaia in Ubud and final day (April 29) spent at a hotel in Seminyak
Airport shuttle and ground transportation to and from all group excursions
Nourishing and indulgent breakfasts, lunches and dinners (with vegan, vegetarian and meat options)
Cultural Excursions & Classes
A luxurious Balinese Spa experience


KINDRED WOMEN YOGA RETREAT
BY NADINE &

KRYSTLE




MAY 4-10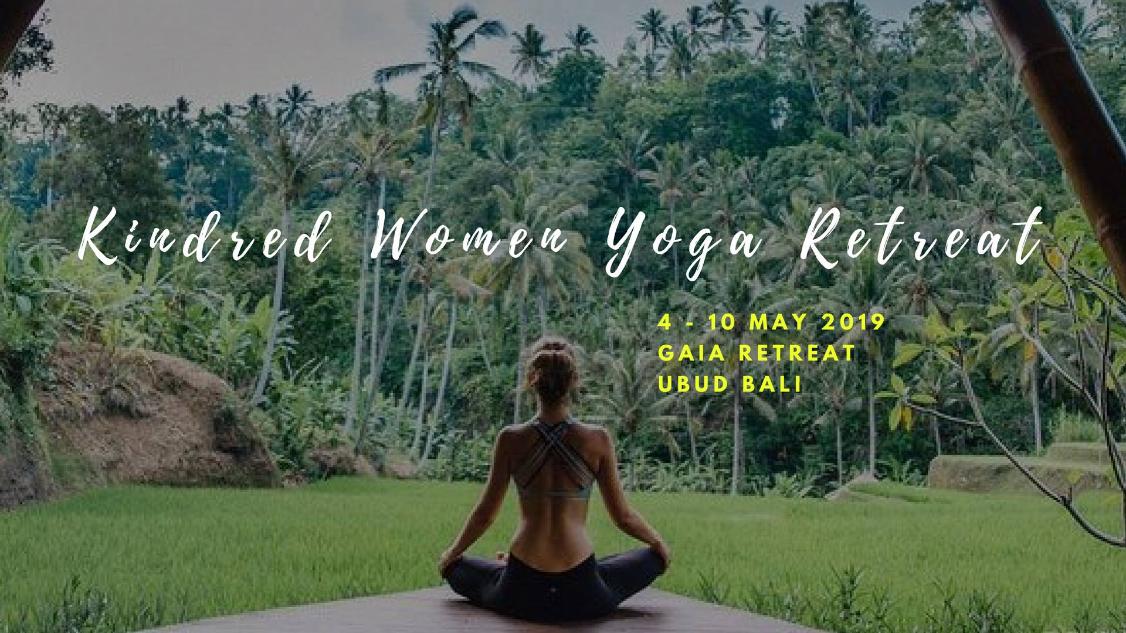 Time to fill your cup…...

As women, we are always giving. It may be to our family, our partner, work or community. How long has it been since you have paused and recognised that your cup may be a little empty? How long since you have taken time for yourself?
The Kindred Women Yoga Retreat offers women a place to replenish, open and grow.
This retreat is to help you connect with your deepest wisdom and recharge on every level. A sanctuary in which to take a balanced yoga practice every morning, time during the day to explore, reconnect with yourself or be pampered and a healing yin yoga and guided meditation every afternoon.
Within the deeply nourishing space of Villa Gaia, you are offered yoga and meditation practices, guided by senior teacher Nadine O'Mara and art therapist / yoga teacher Krystle Maguire, that are accessible to all levels whether a beginner or established yoga practitioner. A stronger morning asana practice based on vinyasa principles to invigorate the body and breath while the evening's practice allows deeper work not only physically but allowing the opportunity to turn inward - to tune back into your inherent feminine strength through guided meditation and breathwork (pranayama).
You also have the chance to go deeper via an art therapy workshop, visit historical temples and holy waters.. Most importantly, you will have ample time to just be. To quietly walk through the rice fields, read a book, rest, swim. Space for self reflection can often be the greatest healer or encourage the most divine growth.This is an opportunity for women of all ages and all abilities to come together. As women we don't connect across generations often enough, the wisdom of those older and the inspiration from those younger becomes lost. Allow yourself to connect with other women in a soulful, nurturing way while also having the time for personal self exploration.
Now is your chance….This is your time. Gift yourself an opportunity to replenish. A opportunity to nourish and a magical way to fill your cup.

Click - here - for more info
ABOUT NADINE O'MARA
Nadine O'Mara

is a senior yoga teacher (YA) in Sydney, Australia, who has brought her unique blend of yoga to women of all ages while in India, America, the UK and Australia. She is passionate about supporting women and has done so through some of the most challenging moments in women's lives. She facilitates women's circles, runs workshops in women's self care and holistic birth education and supports women during birth as a doula.
Her training and influences in yoga are far and wide and her teaching reflects that.
Nadine recognises how much, as women, we give to society and so is passionate about encouraging women to find space for nourishment and self "rediscovery".
For more information on Nadine see www.consciouslifeyoga.com.au
--
ABOUT KRYSTLE MAGUIRE


Krystle Maguire

has a natural and unique ability to lift and shift her students energy. Her positive vibration and cleverly crafted yoga classes draw her students in and enable them to travel on a journey of self discovery through mind, body and soul. Krystle teaches many styles of yoga including kids and teens and runs her own home yoga studio on Sydney's Northern Beaches. Her passion however lies with her Yin teaching. She believes Yin Yoga is medicine for the modern world. A simple practice for every body to slow down, tune in, let go and wake up.


--
WHAT IS INCLUDED:

Daily morning flow yoga practice
Daily evening yin yoga, guided meditation and pranayama
Airport Transfers to and from Denpasar International Airport
6 nights and 7 days accommodation at the beautiful Villa Gaia, Ubud
Welcome dinner and opening orientation
Welcome gift
Nourishing breakfast every morning
Closing dinner and ceremony
Unlimited supply of filtered drinking water, herbal tea + Balinese coffee
2 hour art therapy workshop with Krystle
One hour massage with Gaia's in house experienced masseur
Guidance for self reflection and quiet time
Take home 2 x yoga practice lesson plan and video
Movie nights featuring carefully selected films
Use of saltwater pool, sauna, and hot tub
Deepen your nourishment by experiencing a Tirta Empul Holy Water Spring Cleanse
Quiet reflection at the historical Temples & Meditation Chambers of Gunung Kawi
OPTIONAL ADDITIONS:
Private yoga class with Nadine or Krystle
Discounted full body or abdominal massage or colonics
Visit to Taksu Spa, Sound Healing at Pyramids of Chi or
Balinese Dance or Kecak Fire Dance
Balinese nanny 3-5 hours per day for those with babies
ASHTANGA

& YIN YOGA RETREAT
BY VANESSA COOMANS


MAY 15-22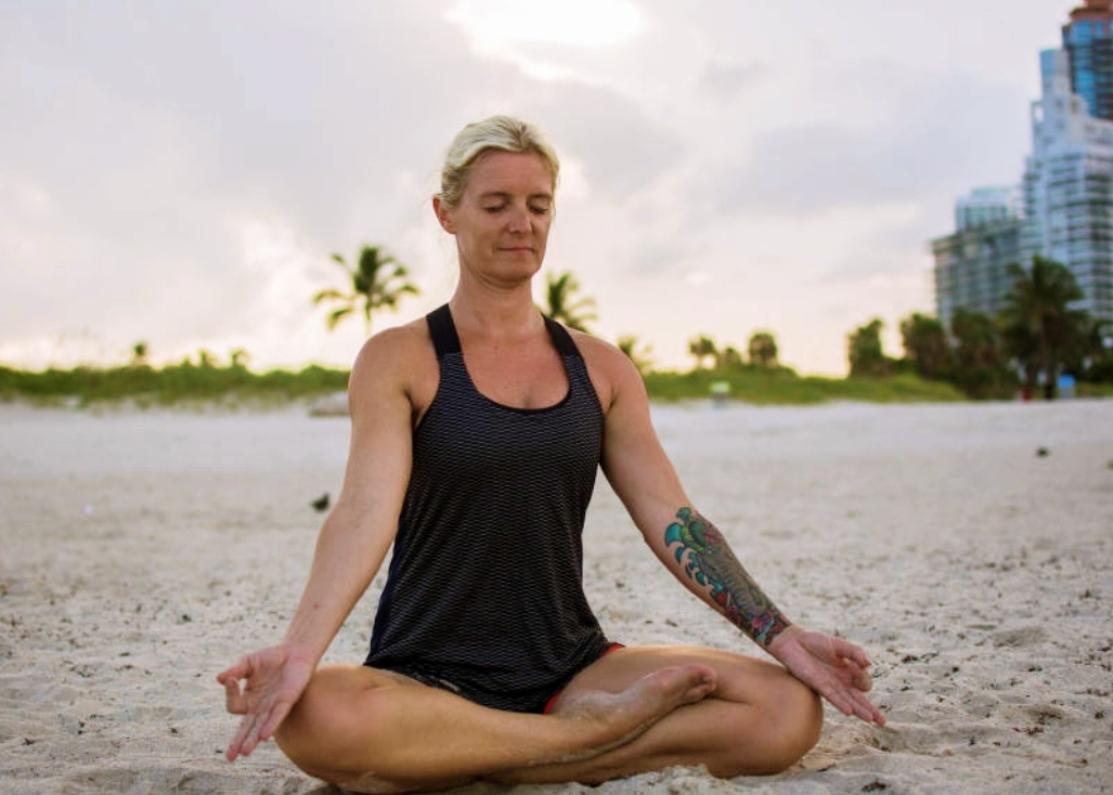 Inspired by her Ashtanga teachers Manju Patthabi Jois, Kino Mcgregor and Tim Feldmann, Vanessa Coomans (RYT-200) hailing from Belgium, invites you to immerse in her 7 nights retreat - offering a perfect balance of dynamic Ashtanga yoga and cooling Yin yoga.
The ebb and flow of her Yin & Yang theme is designed to generate heat and blood circulation that strengthens, purifies and revitalizes the muscles and internal organs of the body while eliminating stagnation from daily life, melt away muscular tension and sooth the nervous system.
Vanessa's yang classes are known to be powerful, sweaty, fun and challenging - but always with full respect for every 'body' and their limits. Her therapeutic sunset yin classes will offer gentle breathing and deep long held stretches.
This retreat is open to all backgrounds!


____________________________________________________________
WHAT IS INCLUDED
7 nights at Gaia Retreat Center in Ubud
Breakfast and delicious healthy meals
Morning Yoga Sessions (Ashtanga style)
Pranayama and meditations
Yoga Nidra
Evening Yin Yoga classes
2 surprise excursions
1 sunrise silent walk in the rice fields with meditation and picnic
All workshops
Unlimited tea, coffee, filtered water
Pick up – drop off service airport
ELEMENTAL GODDESS YOGA RETREAT
BY MARGOT PORTER

JUNE 2-8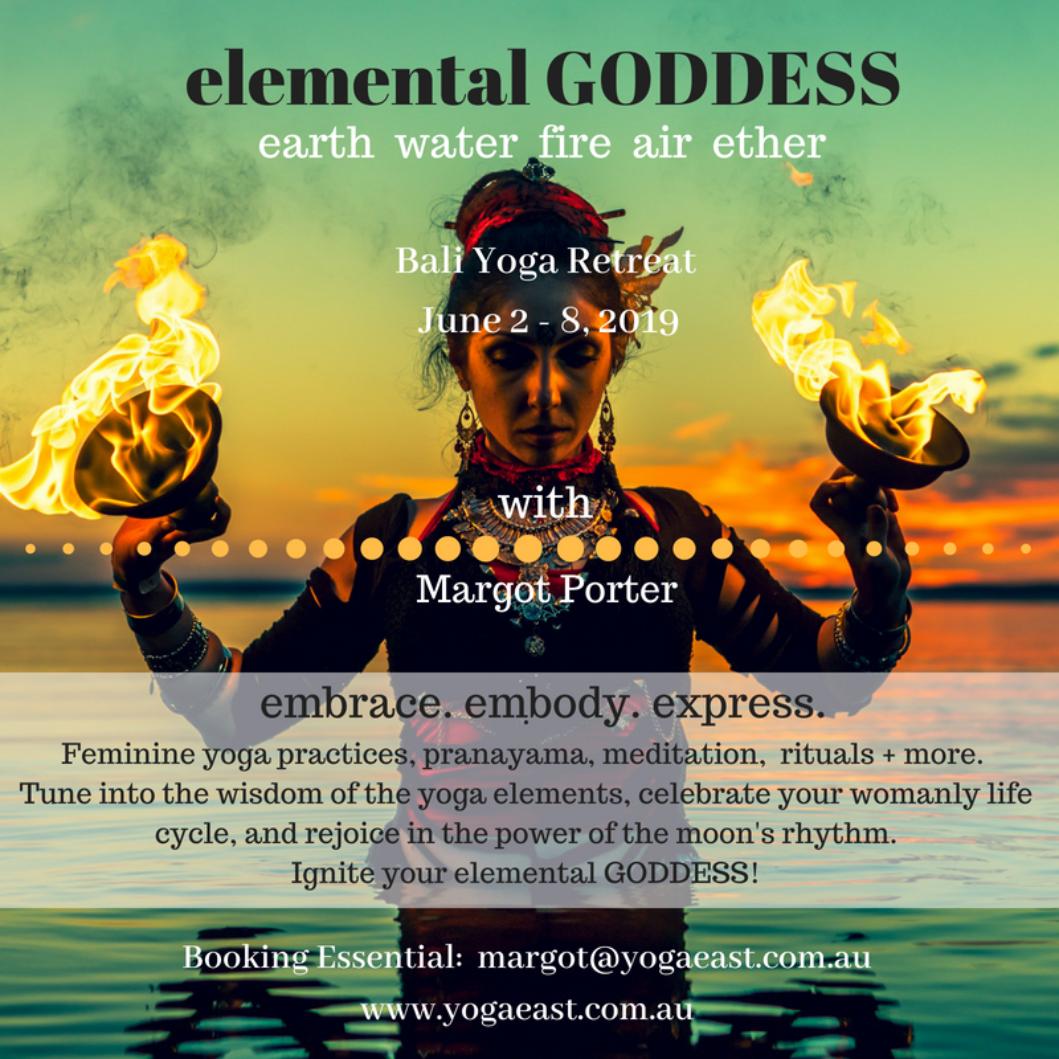 Immerse yourself in a nurturing week of enlivening light-hearted yoga practices, rhythmic rituals and rejuvenating activities to recharge your feminine energy and inspire your inner goddess to sparkle with Margot Porter ~ founder of

YOGA EAST



Nestled in an idyllic lush tropical paradise with swaying palms and terraced rice fields, the Elemental GODDESS retreat will revive your senses and nourish your soul. Allow the charm of Mamma Bali to work her magic as you slow into the intuitive rhythm of nature, stir and awaken your whole being and rediscover your inner feminine energies. With daily yoga, meditation, inspiring excursions, fresh healthy food, massage, saltwater pool, hot-tub and sauna, the Elemental GODDESS Retreat will have all of your 50 trillion cells flowing, singing and pulsing with vitality.
Each day is dedicated to one of the five elements of yoga – earth, water, fire, air and ether –as we dive into exploring, embodying and expressing the qualities and essence of each element and what it has to offer. Gain a deeper understanding and experience of nature's elements and their links to the subtle feminine mind through embodied practices that create paths within for you to fine tune, harmonise and re-balance in a natural and organic way.
You will feel safe and supported in sacred feminine circles, allowing you space to embrace and reflect as Margot guides you through asanas, discussions and rituals to demystify the stages of a woman's life. You will feel free to explore the deep connection women have with the solar and lunar cycles and embrace the many different forms and faces of your inner Goddess honouring and celebrating the tangible natural divine within us all. Whether you are a practising yogini or coming as a beginner, rest assured that Margot will ensure all practices are inclusive, supportive and meet you where you are honouring your individual journey.
*More details:
www.yogaeast.com.au/retreats/
~~~~~~~~~~~~~~~~~~~~~~~~~~~~~~~~~~~~~~~~~~~
*ABOUT MARGOT PORTER*

Margot has been practicing Yoga, the art of flowing with your natural energy cycles and slowing down, for over 20 years. Curious and playful by nature, she was initially drawn to the graceful dance-like movements of yoga though now sees movement as a healing modality, a precious opportunity to tune into the rhythms of nature and into the wisdom within.
Margot communicates, shares and connects easily with people from diverse backgrounds with her warm and caring approach. Sharing this powerful and profound practice is her passion as it offers a way in, to ground, to be creative, to connect to what is important: compassion, kindness, love, and perhaps the most challenging, the act of letting go – for nothing is permanent.
She chose to live in beautiful East Gippsland with her partner because they wanted to connect deeply with the seasons, the circadian rhythms of nature and most of all get down and get earthy – in a nutshell, they wanted to grow their own food and live in peace with their environment. With a passion for all that is natural, she can often be found in her organic vegetable garden, orchard and mandala flower garden sipping a cup of tea and soaking up the earth's healing energy and listening for inspiration. Being in nature grounds and motivates Margot to create beautiful flower mandalas, grow fruit, vegetables, herbs and flowers, dream up nature inspired retreats and create healthy delicious recipes and food.
Margot is the founder and principal teacher at Yoga East in Bairnsdale, Victoria. She is a level 2 registered teacher (500hrs) with Yoga Australia. With over 1000 hours in Yoga Teacher Training including Hatha, Yin, Vinyasa, Restorative, philosophy, meditation, pranayama, mantra, mudra, Tantra, and Buddhism, her particular interest is in bringing women home to their natural cycles and empowering them to live the life they envision with grace and dignity.
She has facilitated and taught at more than 15 retreats in Australia, New Zealand and Indonesia (Bali) since 2010. Her retreat experience coupled with regular teaching practice of weekly classes, short courses, workshops and intensives is why people keep coming back for more of her yoga magic.
____________________________________________________________
WHAT IS INCLUDED
• 6 nights deluxe accommodation at Villa Gaia
• Daily gourmet breakfast and dinners – incl. 1 x dinner out
• Morning solar GODDESS flow yoga
• Afternoon lunar GODDESS restore and nourish yoga – includes yin, restorative and relaxation practices
• Morning/evening sacred feminine circles: reflection, discussion, meditation, yoga nidra
Adventures and relaxation
• Day trip to a waterfall
• Sebatu Water Temple + Water purification ceremony with female priestess
• Cultural evening with traditional Balinese dance
• 1hour relaxation massage
• Welcome gift
And more …
• Discounted spa treatments- massage, facials, reflexology etc.
• Salt water infinity pool, hot tub and infrared sauna
• Daily cleaning service and complementary Wi Fi
• Airport transfers
SELF LOVE RETREAT
BY MARY JELKOVSKY

JUNE 10-17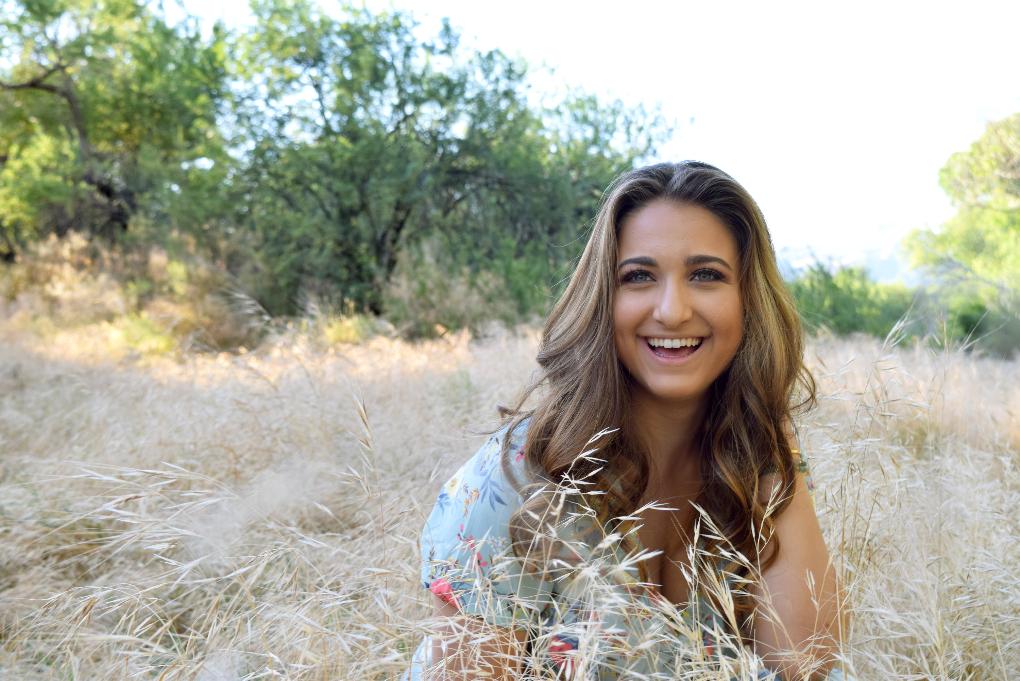 Give yourself the gift of self-love and join me, sister, on an 8-day retreat on the magical land of Bali…

THE INTENTION
See the power of community and connection when cultivating self-love and creating confidence in your life by forming a sisterhood in a sacred, welcoming, and accepting environment... You'll spend the mornings in workshops with Mary on healing food and body-image struggles; the afternoons going on adventures to experience Bali's most beautiful landmarks; and the evenings in a sacred bonding space with your fellow retreat sisters.

WHAT'S INCLUDED
Seven nights and eight days accommodations in elegant and deeply nourishing Gaia Retreat Center
Daily 3-hour workshops led by Mary on various topics revolving self-love, confidence, intuitive eating, femininity, and healing
Sacred space for personal growth including sisterhood bonding, relaxation on the magical island of Bali and guidance from Mary
Round trip transportation from Denpasar International airport
Special welcome reception with dinner, opening orientation, and welcome gift
Daily gourmet breakfast
Daily gourmet dinner (with the exception of 1 out)
Daily lunch (with the exception of 2 during the excursion days)
One 30-minute private coaching session with Mary to get deep into what's holding you back from leading your life with self-love and confidence
2 morning yoga classes
Excursion holy water purification temple; transportation and fees included
Excursion to see traditional Balinese Kecak Fire and Trance Dance
Day trip to the Ubud centre, including the famous Ubud Market, Ubud temple, and exploring the city's rich cultural epicenter
Beach day with included transportation
Nightly sacred sharing circle to cultivate self-love through community and connection
Opportunity for spa services at very affordable prices from villa Gaia staff massage therapist
Sacred goodbye ritual with surprise goodbye gift from Mary
Discounted spa treatments and Balinese massages at villa
Saltwater pool, sauna at your disposal as is the vibrant village of Ubud, the artistic and cultural capital of Bali.
MEET YOUR HOST, MARY JELKOVSKY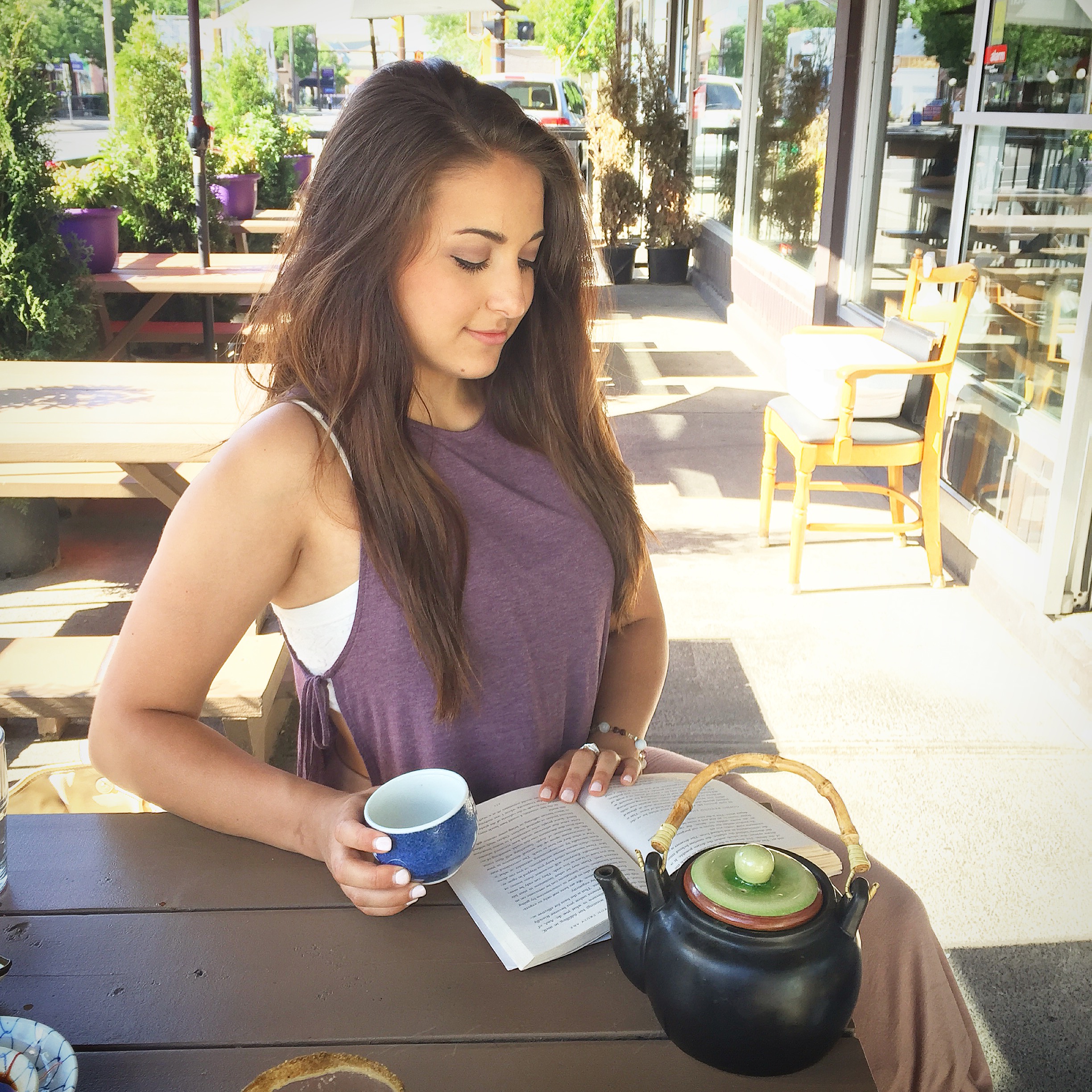 Mary, founder and owner of Mary's Cup of Tea, will be your guiding force on this deep and transformational self-love journey.
Mary is a former bikini fitness model and competitor turned self-love and confidence coach. After healing from many physical and mental health complications, she committed her life to changing the notion of health, fitness, and beauty into one that inspires you to love yourself first. You can read more about her on her blog: maryscupoftea.com and on Instagram as @maryscupofteaa.
During the retreat, Mary will be hosting daily workshops for you and your retreat sisters on healing body-image struggles, transforming your relationship with food, cultivating self-love and creating confidence in your life. You'll also have private 1-1 coaching time with Mary to make for a powerful and transformative retreat experience.
READY, SET... RETREAT! YOGA ESCAPE
BY MICHELLE ALISTOUN & DINA GHANDOUR

JUNE 22-30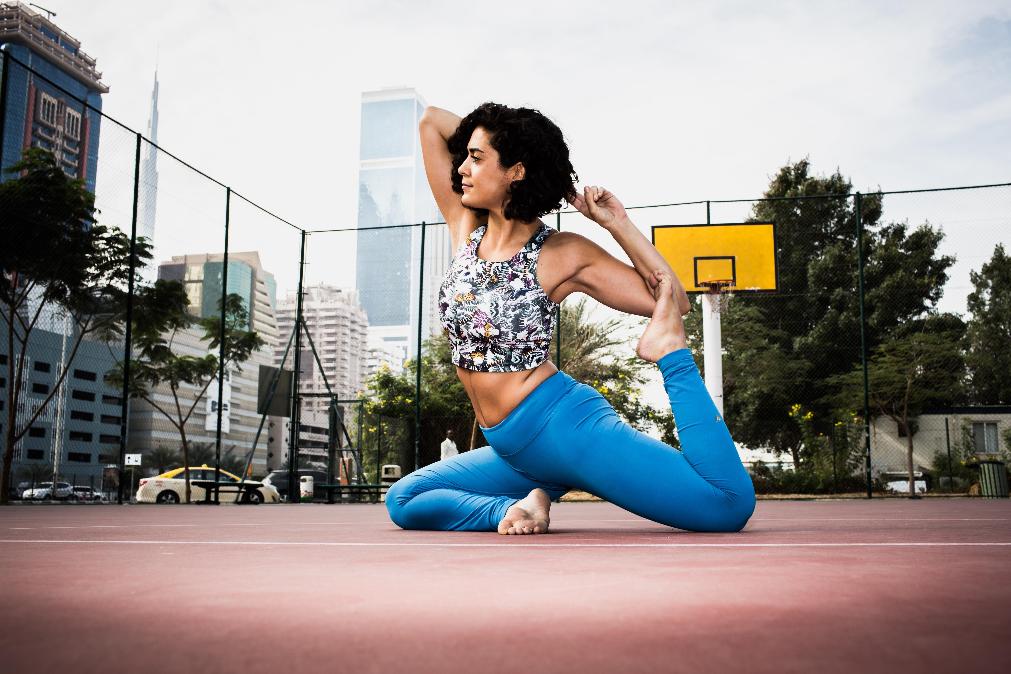 Michelle and Dina invite you to take a moment to reset, re-centre and rev up your practice. Whether you are newer to yoga, or you are looking for the opportunity to deepen your connection to it, this retreat will provide you with the perfect platform for personal yet guided exploration of the mystical practice.
Embark on a journey with two unique and experienced yogis in a safe and uplifting environment. Expect to be challenged, but yet supported physically, emotionally and spiritually. Anticipate classes to be vigorous but open to all levels with hands on assists to help each participant reach their fullest potential.

Morning sessions will be centered around the Ashtanga or Jivamukti Yoga method while evening classes take the form of a gentler, yin flow. You will have the chance to build up your physical practice, embody key alignment principles, learn the fundamentals of meditation and walk away with knowledge of select yoga scripture and philosophy.


ABOUT DINA

Dina is a Jivamukti Yoga 300 Hour Certified Teacher and has been sharing her passion through teaching since 2015. She stumbled across yoga at the age of 15 through a Gaiam home video bought on Amazon and has been hooked ever since. She also offers Ashtanga, Thai yoga massage, meditation, and prenatal yoga. At heart, Dina dedicates her teaching and her practice to help spread joy and compassion to all - making yoga accessible through a safe and uplifting environment.
Watch Dina in (action) by clicking - here
ABOUT MICHELLE

With a personal practice exceeding two decades, Michelle can't imagine or even remember much of life without yoga. She first began teaching yoga in 2004 and is certified with 500hours Yoga Alliance as well as secondary group ashtanga certification from Mysore India. Michelle's often challenging classes mirror her philosophy that it is easy to be calm if everything around you is calm, but can you maintain that inner calm and steady breath when you are being challenged?
WHAT'S INCLUDED
Single or shared accommodation at Villa Gaia
Twice daily morning and evening yoga sessions
Personalised attention and hands on assists
Two delicious, freshly prepared meals each day
Two complementary excursions in Ubud, Bali
Welcome group dinner
Bathroom essentials
Airport transfers
ASHTANGA YOGA AND VIPASSANA MEDITATION RETREAT
BY JOY KUNKANIT& RICARDO MARTIN
JULY 2-9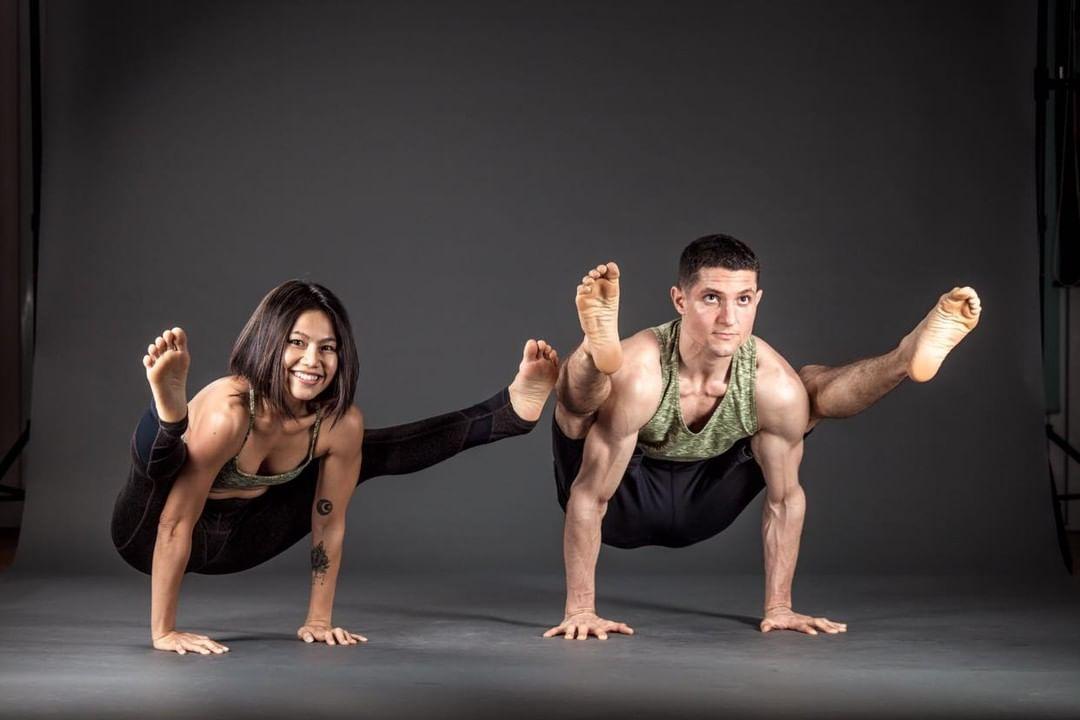 Kunkanit Phrombut (Joy) from Thailand and Ricardo Martin from Venezuela are co-directors of Bright Yoga School. They have created their school with the idea to support yoga practitioners all around the globe who want to bring their Ashtanga Vinyasa Yoga practice into a complete new level, and also for those who want to share the love and the passion of the practice with others through teaching. They are now embarking to lead an Ashtanga & Vipassana Retreat at Villa Gaia in July ~ welcoming students who would like to start or deepen their Ashtanga Practice, perfectly balanced with Vipassana meditation, nourishing meals & cherry picked excursions.
Joining this 7 day Ashtanga Yoga & Vipassana retreat & 100hr training intensive will allow you to:
Develop a solid Ashtanga Self Practice
Gain detailed knowledge about, breathing, alignment and how to modified all the asanas in Full Primary Series of Traditional Ashtanga Vinyasa Yoga
Learn how to practice Vipassana Meditation
Understand how to live a life base on mindfulness Anatomy apply to Ashtanga Extra skills to develop strength & flexibility
History of Yoga and Ashtanga Vinyasa Yoga
General Review of the Yoga Sutras of Patanjali
Extra skills and practice to develop strength & flexibility

This retreat is suitable for anyone who wishes to start the Ashtanga practice with a solid foundation and for those who already have experience in the Ashtanga method. Combining this retreat along with Joy and Ricardo's 100hr intensive at their following second destination in Bali, will allow you to receive a 200hr Yoga Alliance Certification.
ABOUT JOY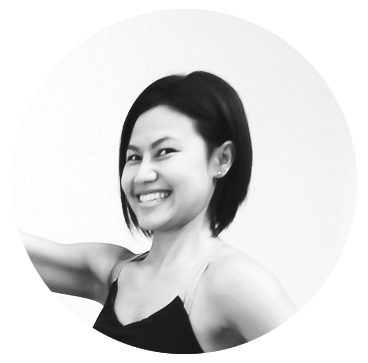 Joy took her first Yoga Teacher Training Course in 2007 with Absolute Yoga Thailand, and obtained her 200 Hrs Hot Yoga teacher certification. Since then she has been inspiring and sharing her passion with all those who are interested.
In 2009, she travelled to the United States for 6 months to study with Doug Swenson, one of the famous Yoga teachers in the West. While there, she was also given the chance to be his Yoga Assistant for The Yoga Conference Canada as well as many yoga workshops in the USA.
In 2010, she took another Yoga Teacher Training with Larry Schultz, the founder of It's Yoga. This time it became a transformative step in her life. When she certified 200 Hrs Ashtanga Vinyasa Yoga Teacher under Larry Schultz, she began her career as a Trainer.
---
ABOUT RICARDO

Ricardo started to practice Yoga almost 10 Years ago back in his home town in Venezuela. Rocket Yoga was the yoga style which first grabbed his heart, from where he moved on to Vinyasa Flow Yoga. After completing his Yoga Teacher Training with Larry Schultz, his practice locked on to Ashtanga Vinyasa Yoga and Rocket Vinyasa Yoga exclusively.
Vipassana meditation is also part of my practice, I have been practicing meditation during the last five years. Meditation practice is a key ingredient to understanding the subtle aspects of the practice, so we include this very much in our approach to the practice; so more than teaching asana we teach mindfulness in movements.
NOURISH YOU SINGING RETREAT
BY BETSY HANSON


JULY 21-27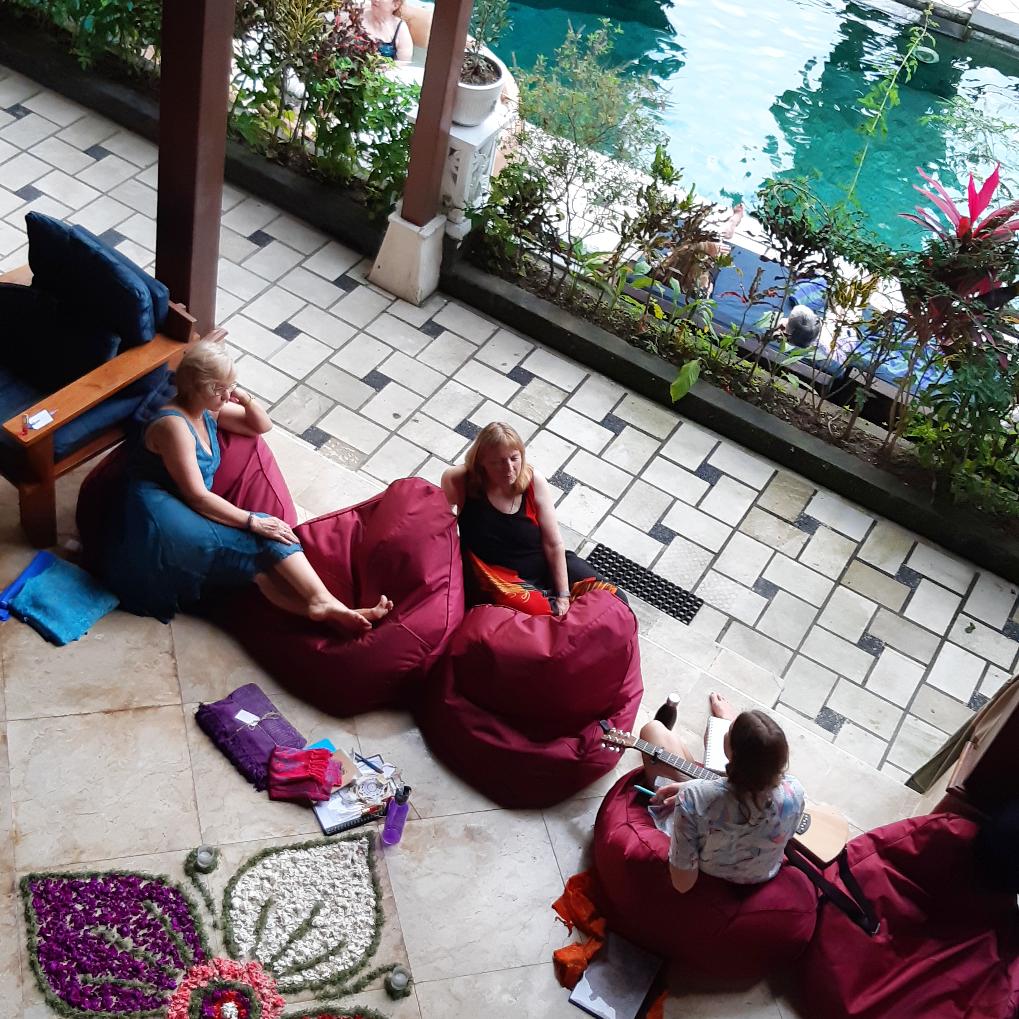 "Nourish You Singing Retreat" is a unique way to explore at a deeper level, our own voice and the stories we have around it. Within a supportive group environment we can shift, find and connect with a more authentic singing voice and experience the joy that comes in singing with others. Within a beautiful environment and being deeply nourished by others, you are freed up to re-connect with yourself and with other kindred spirits!


Over the last 20 years, Betsy has been a Choir Director and Workshop Facilitator and has run music programs for Youth and she is passionate about what she does!! Betsy takes great pleasure in creating choir arrangements by taking amazing songs and making them unique by creating a new version with 4 part harmonies and a range of different instruments or A cappella.


Daily singing sessions with Betsy Hanson - fabulous contemporary, world music and indigenous songs with gorgeous harmonies, exploring your voice, what it means to you to express yourself through singing as well as working together as a group to improve your skills and confidence. Whether or not you consider yourself a singer, you will discover a deeply important part of who you are as you immerse yourself in song and bring your music to the surface and out into the world.


Group sessions facilitated by Betsy Hanson and Milinda Rodziewicz - sitting together in a circle, you will have some thought-provoking discussions and honest, gentle conversations about authenticity, beauty, music, creativity, feeling good and learn a little more about how to ask ourselves better questions in order to move through life's sticky moments! Sharing your collective experiences and wisdom, you will come away with some great new ideas/thoughts/tools that will support you on your individual journeys.
SACRED ELEMENTS RETREAT
BY MELISSA GHATTAS

AUGUST 3-9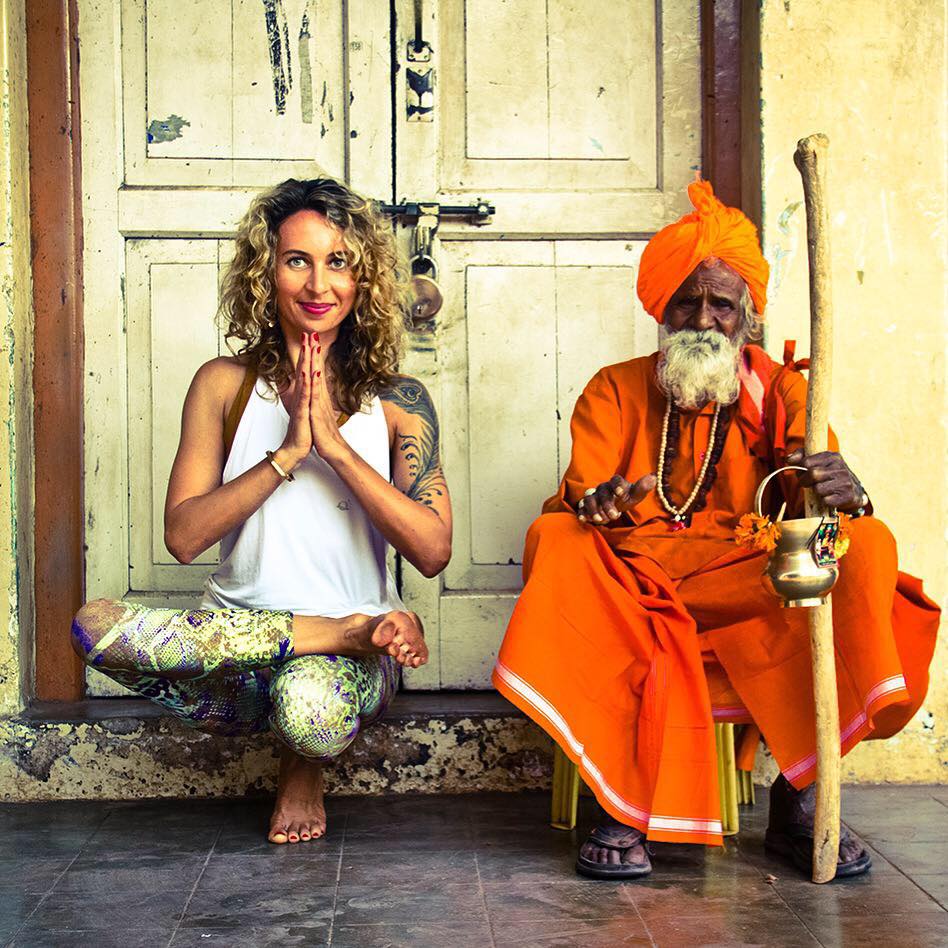 Join Melissa Ghattas on an inspiring retreat revolving around the "five great elements", found in the Vedas, especially Ayurveda, bhūmi (earth), jala (water), agni (fire), vayu (air or wind) and akash (aether or void).

Each day will begin by creating healthy rituals to embark on our journey within. Using the ancient teachings of the 5 elements we will embody a daily vinyasa flow practice that will reinforce our connection to Nature.

Recreating stability, fluidity, creativity, confidence, love, truth, clarity, wisdom and harmony.

The afternoons will vary between sound healing, yin, walking meditations, sacred dance, internal reflection, journaling, sharing circles, creative writing/drawing, reading, connecting with friends or spending time by the pool.

Our experience will be deepened by the picturesque landscapes, sounds of birds and silence. The Balinese are known to be humble, respectful & compassionate; the epitome of spirituality. Bali is a devoted spiritual culture, everything is an offering to the Gods & here we will learn & grow together.

~~

ABOUT MELISSA
Discovering yoga in 2005 during a transitional period of her life, Melissa left her previous career and immersed herself into her practice in Mysore in 2009. India provided a transformative experience where her understanding of yoga developed into a way of life, a purposeful existence and a journey towards one's truth in which she intends to share the same with her teachings.

In 2010, Melissa traveled to the Brahmani Centre in Goa for a series of teacher trainings with Julie Martin and has since been teaching Vinyasa flow in Dubai. Melissa maintains her seasonal teaching travels to India and now assists Julie Martin in both level 1 and level 2 teacher trainings giving her the confidence to share this passion with others.

Melissa continues to expand the scope of her training both as a teacher and as a student, by embarking on various training and self-development experiences around the world each year. This has allowed Melissa to deepen her empathy-driven style of teaching with the likes of Julie Martin, Shiva Rea and Rolf and Marci Naujokot, and share her inspiration and encouragement with her students.

Melissa is currently a Liquido ambassador and an experienced E-RYT 500 yoga teacher known for her dynamic Vinyasa flow classes and her integration of yoga philosophy into everyday life.
THE GODDESS RETREAT
BY UMA SPENDER

August 11-17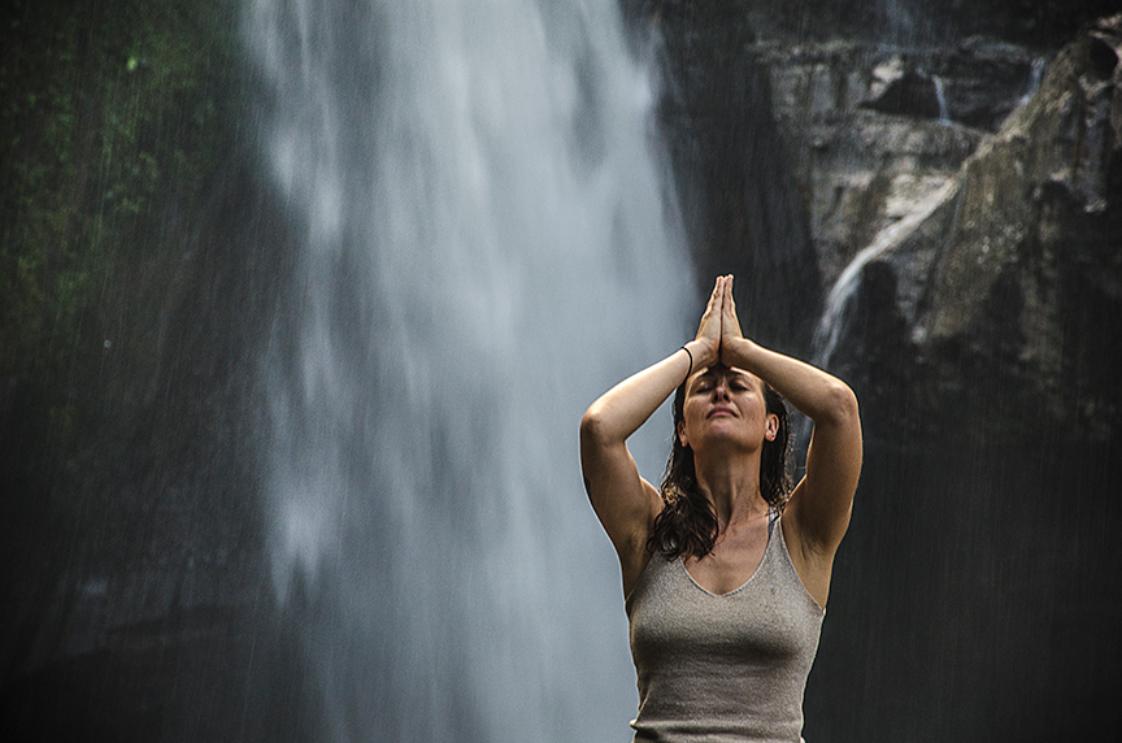 DIVINE FEMININE IMMERSION. SHAKTI TANTRA YOGA. MEDITATION. MANTRA. MYTHOLOGY
A place to unravel, open & bloom. This profound, down-to-earth 7 day retreat led by
Uma Spender
is designed to help you connect with your deepest wisdom and recharge on every level.
Each day we will immerse in the sacred feminine; explore the ancient wisdom of the Goddesses of Yoga Mythology and cultivate presence in our modern lives. A hike up Mt Batur to watch the sunrise and a

water ceremony at Sebatu led by local Balinese priestess Luh Manis are just some of the unique highlights!




WHAT IS INCLUDED

- 6 nights deluxe eco-resort accommodation at Villa Gaia (twin share)

- 6 Morning Shakti Flow Yoga sessions



- 6 Afternoon Deepening Yoga sessions. Including Restorative/ Deep Yin/ Yoga Therapy for Hormone Balancing & Yoga for Deep Healing

- 6 X Morning Sacred Circle & 6 X Evening Circle/ Meditations/ Chanting



- Understanding & Charting Your Cycle - class & open discussion

- Delicious & Healthy meals all day, every day during your stay - all requirements catered for.

- 1 hour Balinese Massage

- Airport Transfers

- Workbook/Manual




We are incredibly honored to welcome Clayton Horton back to Gaia Retreat Center along with Tryphena Chia of Pure Yoga on Nov 6-10 for an invigorating & uplifting Ashtanga / Baptiste Yoga Retreat.

About Clayton Horton
Clayton is an experienced and internationally known KPJAYI Certified Ashtanga yoga teacher who discovered yoga at age 21 whilst living in San Francisco, when his mother took him to a pranayama class. Clayton studied with masters Sri K. Pattabhi Jois and the Greensufi for many years, both of whom gave him great inspiration to practise daily and develop a yogic lifestyle. Whilst attending a course for teachers in Mysore during the summer of 2016, Sharath Jois awarded Clayton with the blessing of 'Certification' – the highest level of accreditation for teachers at the institute.

Clayton's teaching style is traditional, yet light-hearted and relaxed - complete and well-balanced in which an experienced and skilled teacher can help any student 'find their place' within its structure regardless of individual challenges, aptitude and constitution.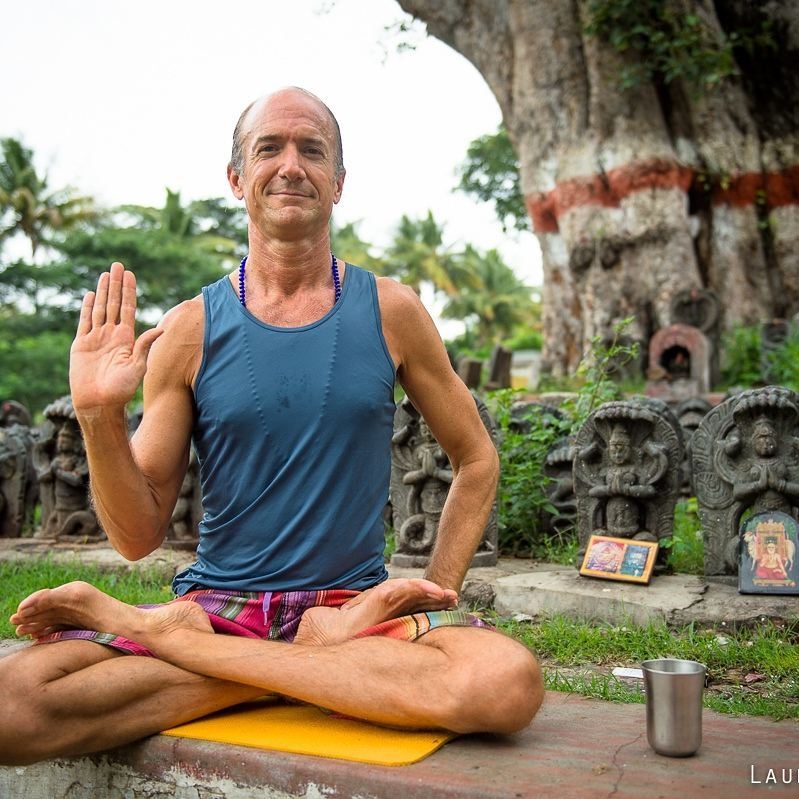 About Tryphena Chia
Tryphena is thankful to have found Baron Baptiste and Sri Dharma Mittra as her teachers. Baron has helped Tryphena to be fearless in stepping up to her fullest potential. Sri Dharma Mittra has taught Tryphena to have compassion for everyone and to be the first person to stand up to help anyone in need.
Tryphena believes in having fun and allowing ourselves to make mistakes on the yoga mat. Her classes can be challenging but they are fun and creative.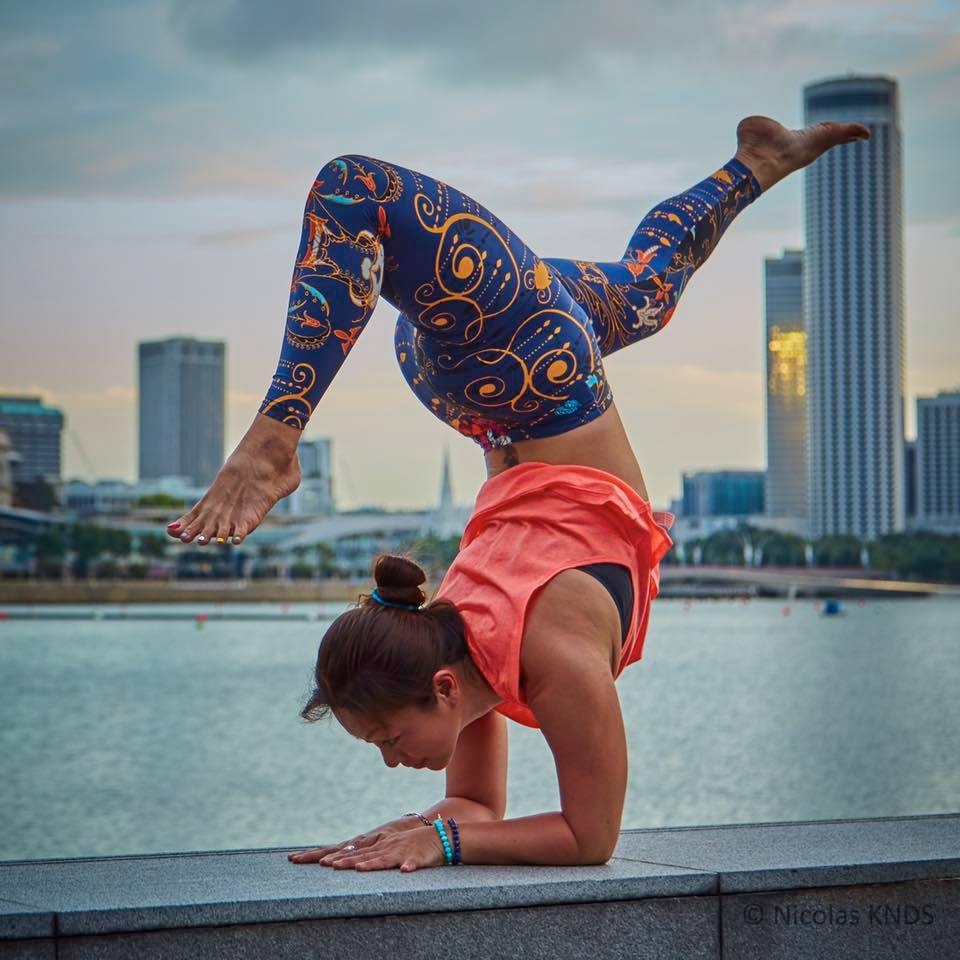 Expect daily Simple Led Ashtanga practice with Clayton, Baptiste Power Vinyasa practice with Tryphena, Afternoon Restorative & Yin Yoga combined with delicious meals, excursion to Tirta Empul holy water spiritual cleanse and plenty of free time in our beautiful sanctuary & explore markets, restaurants and more.
Once a year (at least), be nice to yourself and choose to unplug from your whole life so you can take care of YOU.
This co-facilitated retreat is open to all levels and backgrounds!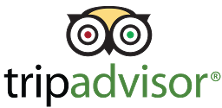 Copyright© Gaia Retreat Center