BALI EXCURSIONS AND ACTIVITIES
---
Bali's spiritual side is almost impossible to miss. Puffs of incense rise from small offerings of flowers in front of homes and business morning and night, centuries-old temples are found scattered throughout urban environments and stunning natural settings, and cultural celebrations are almost always imbued with Hindu practices. We offer cherry picked range of eye opening excursions during your retreat to offer you and your guests an authentic dose of Balinese living.
Here are a couple of our recommended attractions which can be added during your stay at Gaia Retreat Center at an additional fee.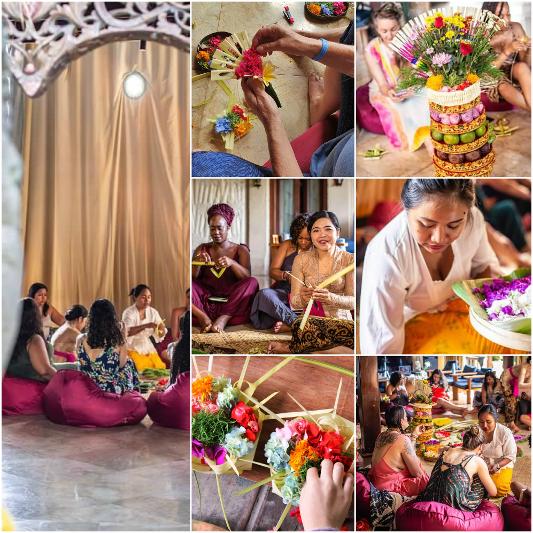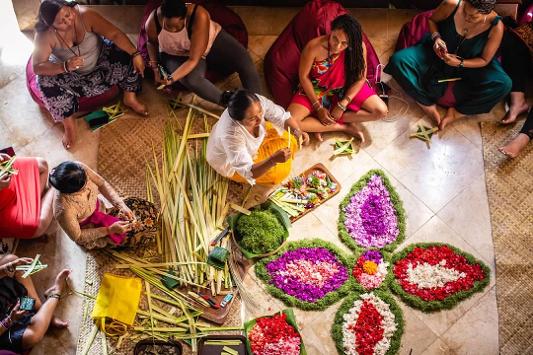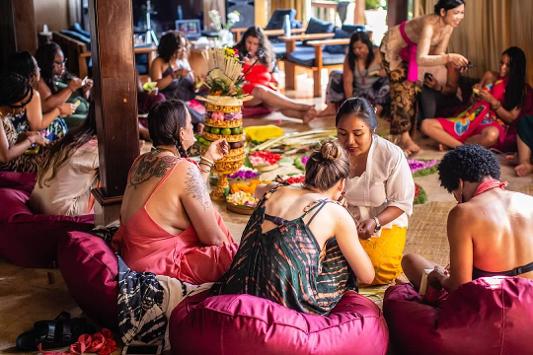 Balinese Canang Sari Flower Offering Class
Canang Sari is a daily ritual and Balinese offering that feels soothing, uplifting and therapeutic.
The Canang Sari are given to the Gods every day by the Hindu Balinese as a form of thanking for balance and peace in our world everyday.
The small offerings take a long and is a delicate process. You will learn more about Bali's rich culture and walk away a handmade gift of devotion. A beautiful way to bond with your guests and to turn inward as well.
The class will take about 45 - 60 minutes.
Firstly : Introduction and explanation 'why we need to make offerings everyday for Hindu Religion'.
Secondly : Show them what equipment that we need before making the offerings, like some coconut leaf, bamboo stick, knife, flowers, porosan.
Lastly : Practice making the offerings of Canang Sari and then explaining how to put the flowers on the Canang Sari as the Symbol of the God. Example :
1.The North : Sang Hyang Wisnu
Colors of the flower : Green/Blue
2.The East : Sang Hyang Iswara
Colors of flower : White
3.The West : Sang Hyang Mahadewa
Colors of flower : Yellow
4.The South : Sang Hyang Brahma
Colors of flower : Red
5.The middle : Sang Hyang Panca Dewata
Colors of flower : Green (Pandan Arum)

Price: IDR 100,000 / per person. All props included. Cash paid by IDR on arrival at the venue.
Kecak Fire and Trance Dance *Evening* Show
A mesmerizing theatrical experience, the Kecak is essentially a choir dance performed by a large moving mass of bare-chested male dancers in concentric circles, simulated to the sounds of the Gamelan Suara, enacting a battle from the epic, Ramayana. It gets its name from the hypnotic and repetitive chorus that these men chant rhythmically in perfect unison - 'chak-ka-chak-ka-chak.'Kecak has roots in sanghyang, a trance-inducing exorcism dance. The chorus waves their arms in the air, or sways in unison, dancing while seated to the rhythmic sound of their own voices to show battles and other plot points in the story.
*Expect to depart Gaia Retreat Center before 7pm which lasts until 8:30pm.
Price: IDR 100,000 / per person
Tirta Empul Holy Water Spring Cleanse
Take part in a spiritual cleanse at Tirta Empul, one of the largest and busiest water temples in Indonesia. The temple was founded in 926 A.D. and is dedicated to Vishnu, who is the Hindu god of water. The name of the temple actually means 'holy water spring' in Balinese.
The Jaba Tengah is the most famous part of Tirta Empul temple. This section contains the two purification pools. The water in the pools is believed to have magical powers and local Balinese and tourists come here to purify themselves under the 30 water spouts that feed the pools.
Price: IDR 50,000 / per person
Historic Temples & Meditation Chambers
of Gunung Kawi
Gunung Kawi is one of the oldest temples in Bali located next to Tirta Empul. In fact, it's not just one temple, but a series of 15 breathtaking temples set in a deep river valley next to towering cliffs. The site is most famous for the five main funeral shrines that are carved into a tall cliff at the centre of the complex - unlike anything else you are likely to see in Bali. The chambers are several minutes' walk down steep big steps, past shops and stalls, where you'll enjoy the vibrant green nature along the way.
*Expect 20-30 minutes to reach Gunung Kawi and spend 1.5-2hr walking around this beautiful historical place.
Price: IDR 50,000 / per person
Cahaya Mutiara Shiny Pearl Foundation
Included in Tirta Empul & Gunung Kawi Excursion
Why 'Shiny Pearl'? Imagine a sea shell. Although the shell may not be as beautiful as a flower, if you let it grow and support it with a good environment, it will produce a very beautiful pearl. This shining pearl can become useful and beautiful. At Cahaya Mutiara, the foundation strives to be like that seashell.
"While we may have physical disabilities and our lives are challenging, when given the chance and support, we will become unique and beautiful pearls. We would like to offer the opportunity of joining our Foundation to everyone with a physical disability. We do not have paid staff, we manage and administer our own Foundation. Please come visit us when you are in Bali". - cahayamutiaraubud
Ubud Monkey Forest, is one of the most popular attractions; a natural forest sanctuary that is home to over 700 playful monkeys free in their natural habitat, 186 species of trees in 12.5 hectares of a leafy nutmeg forest to breath in plenty of fresh, clean, crisp air. There are beautiful ancient temples with guardian statues covered in moss throughout the forest to admire.
The site is well preserved thanks to a community-based management program and the monkeys here are said to be spiritual animals that guard the temples. Takes around 15 minutes to reach,2 hours to complete a tour and is 10 min away to Ubud markets for shopping and dining afterwards.
Price: IDR 80,000 / per person
Tegenungan Waterfall is one for nature lovers conveniently located only 20 minutes away from Gaia Retreat Center in Ubud. Getting to the falls is a pleasant drive down paved village roads lined with stretches of green rice fields on both sides.
The waterfalls are several minutes' walk down the path past shops and stalls, where you'll enjoy the vibrant green valley panorama along the way. You can go down to the vast pebbly base and enjoy a refreshing dip in the pool. Expect 3 hours of your retreat schedule to enjoy this excursion.

Price: IDR 15,000 / per person + donation fee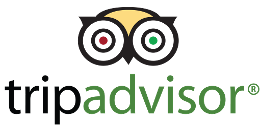 Copyright© Gaia Retreat Center