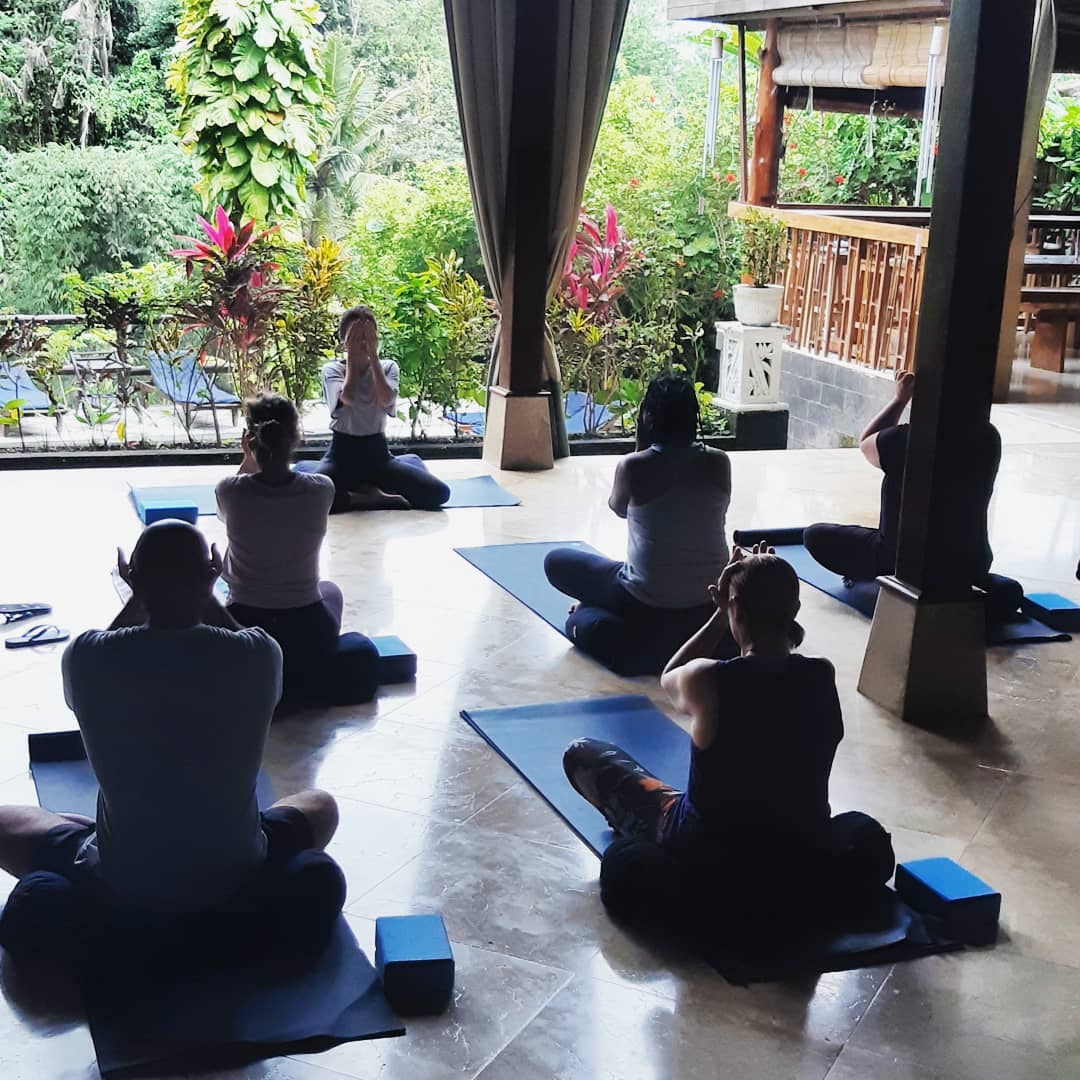 Our certified local yoga teachers
are some of the best on the island and highly praised for their service, passion, deep spiritual wisdom, with years of experience ...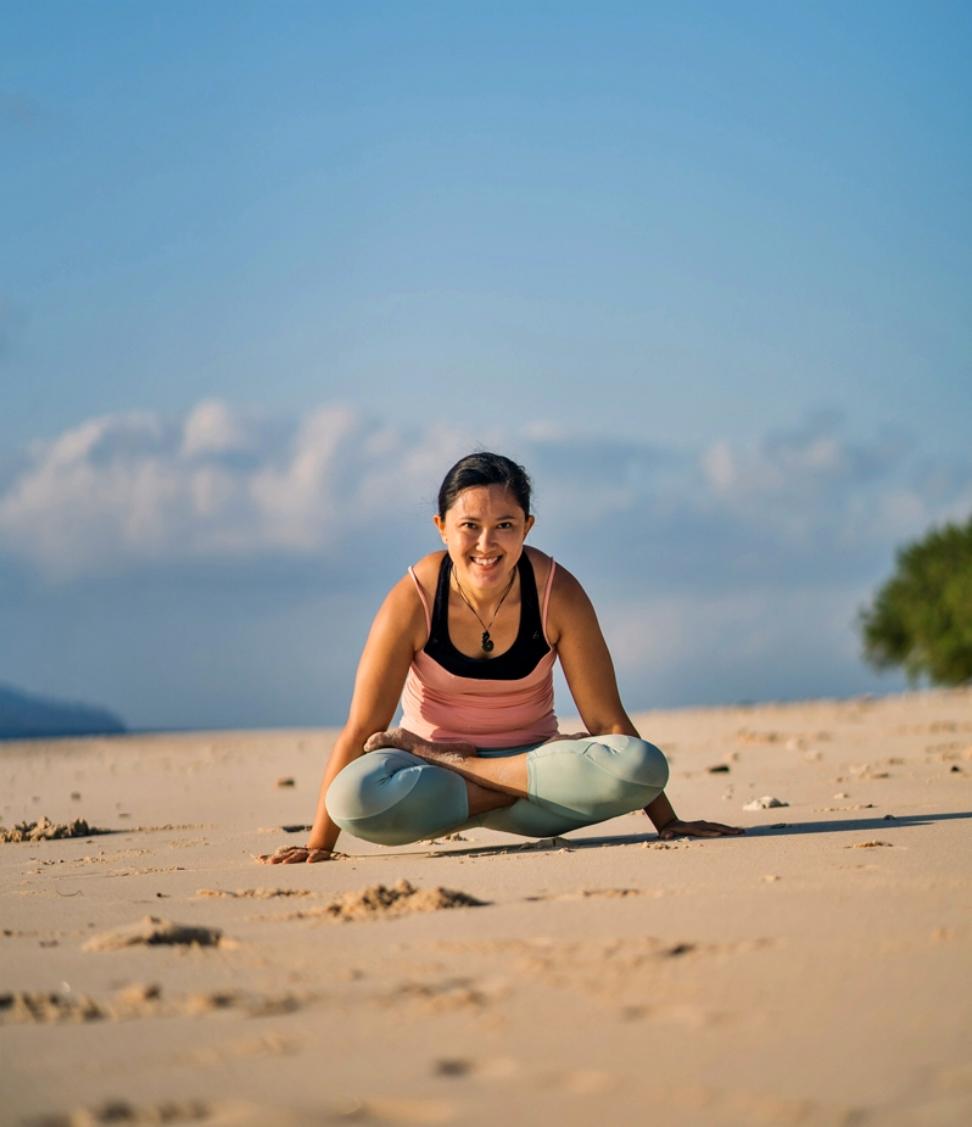 An art lover and traveling yogi, Meta first took a yoga class when she was in high school with a simple exercise mat and gym gear. In the decades that followed, she kept finding herself coming back to the practice in the attempt to find balance in her life. The serenity and strength of Yoga encouraged her to enroll into a 200hr Yoga Teacher Training in 2016 from Kirana Yoga School in Bandung, Indonesia. Meta is now on her way to completing an additional 300 hours to be certified as RYT-500. She has trained with local and international Yoga teachers such as Deera Dewi, Go Ing Ing, Cristi Christensen and Shiva Rea. She is also studying the therapeutics aspects of movement and Yoga under Vincent Bolletta and his Hañsa Yoga.
Meta now enjoys creating a space in her classes for people to connect with themselves on a deeper level. She mostly teaches Flow/ Vinyasa Yoga and loves to guide students into their own meditative rhythm where a personal, deeper connection can take place. She has also been practicing meditation in the last 7 years and believes in its importance in our daily lives - which is weaved into our classes with a focus on balancing dharma discussions, strength and therapy for our guests ranging from 20 to 75 years old.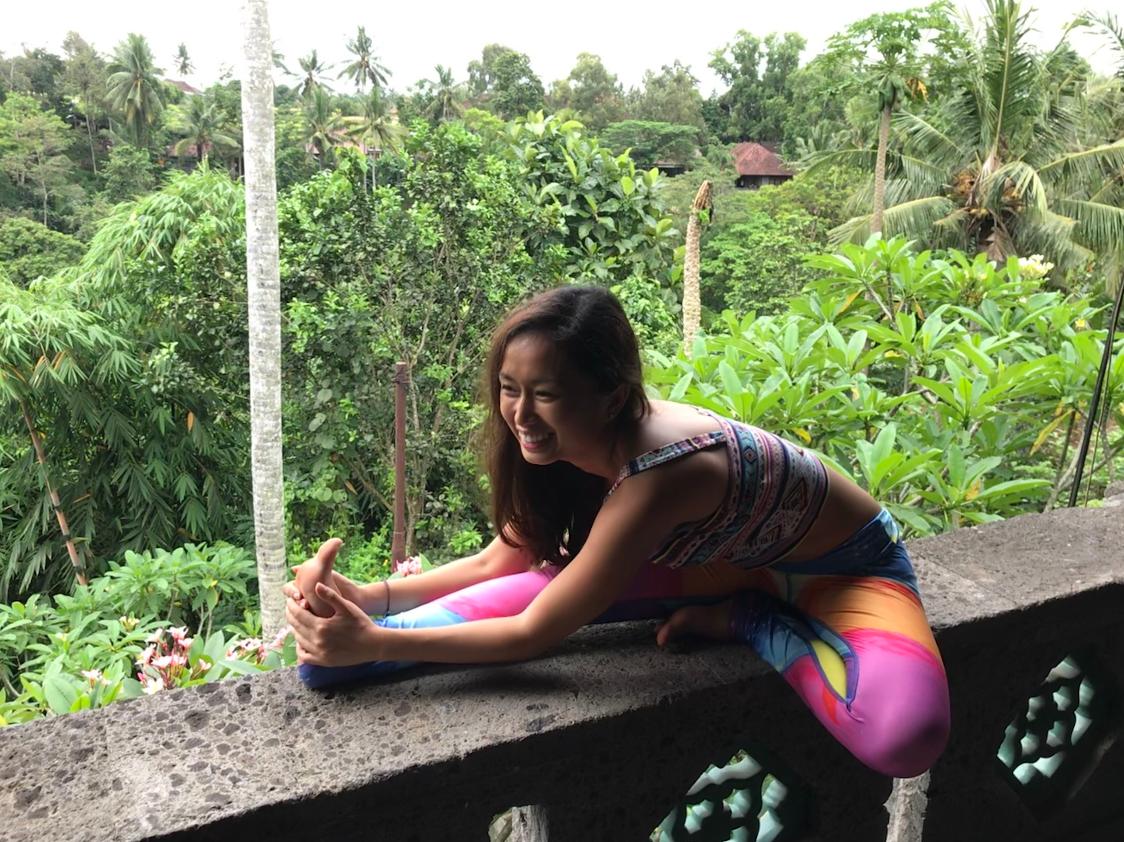 Novia started her yoga journey after attending a 5-day silence retreat in Devon, England. During one of those days, she had a revelation that she had to spread positivity in the world. As much as yoga poses are important, she likes to incorporate mindfulness meditation as well as breathing exercises into the yoga practice. On top of the 50-hour yoga immersion course by Devdan Yoga she has completed, Novia has also been certified in a 200-hour yoga teacher training by Yoga Bliss Lembongan in Bali. She has been teaching diverse yoga styles (Kids Yoga, Beginners, Hatha, Vinyasa, Ashtanga, Yin) at a number of yoga studios in Indonesia, namely Studio Matahari Yoga in Jambi, Chakra Yoga, Villa Lotus 8 and Bali Life Studio in Bali.
From her teaching experience, she has gained skills to tailor yoga sessions according to the body of the student and carefully adjust the alignment in any pose in order to get deeper into the practice. Her main style of yoga is ashtanga. Ashtanga has helped her develop more inner strength than any other type of workout, and made her believe that really nothing is impossible once we put our minds to it.
Yoga has transformed Novia's life in so many beautiful ways. It has shifted unhealthy lifestyle patterns, taught the power of presence and mindfulness, helped in the journey of connecting with her true self, and many more. Her passion and love for yoga has led her to spread all its positive benefits to her surrounding through teaching yoga and meditation classes.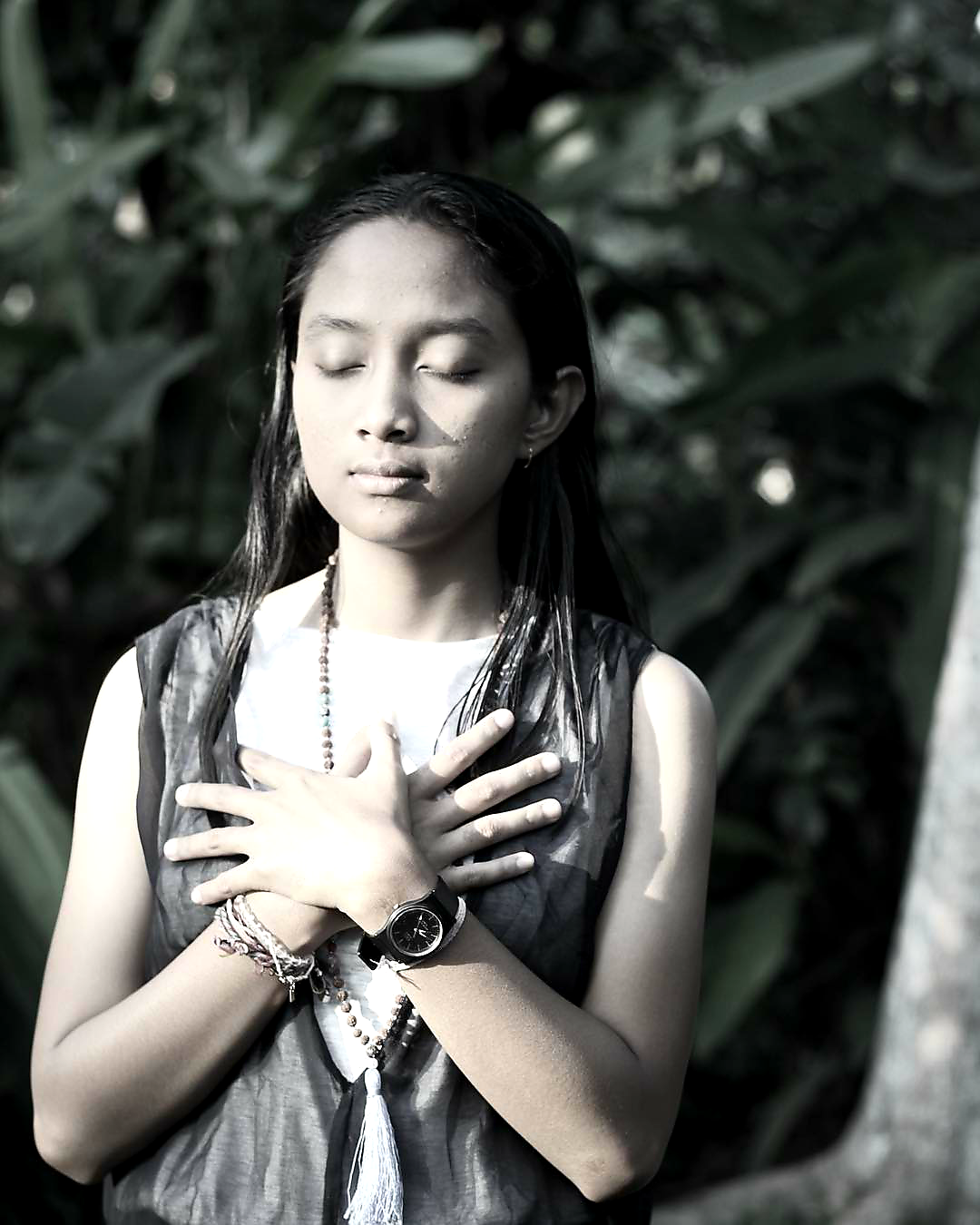 "Yoga takes you into the present moment. The only place where life exists."
Meet Ni Wayan Pebrianti. Pebi started practicing yoga when she was just 17 years old. She practiced every morning, when the sun rose and as the sun set, inviting her to cherish and connect body movement, yoga and meditation with mother nature's support and beauty. Pebi always offers wise dharma talks and moments of pause to reflect in gratitude when sharing her practice with students.
She begin to teach after completing 200 hours Sacred Heart Yoga Teacher Training in Ubud and now offers her wisdom & teachings at our signature detox and meditation retreats.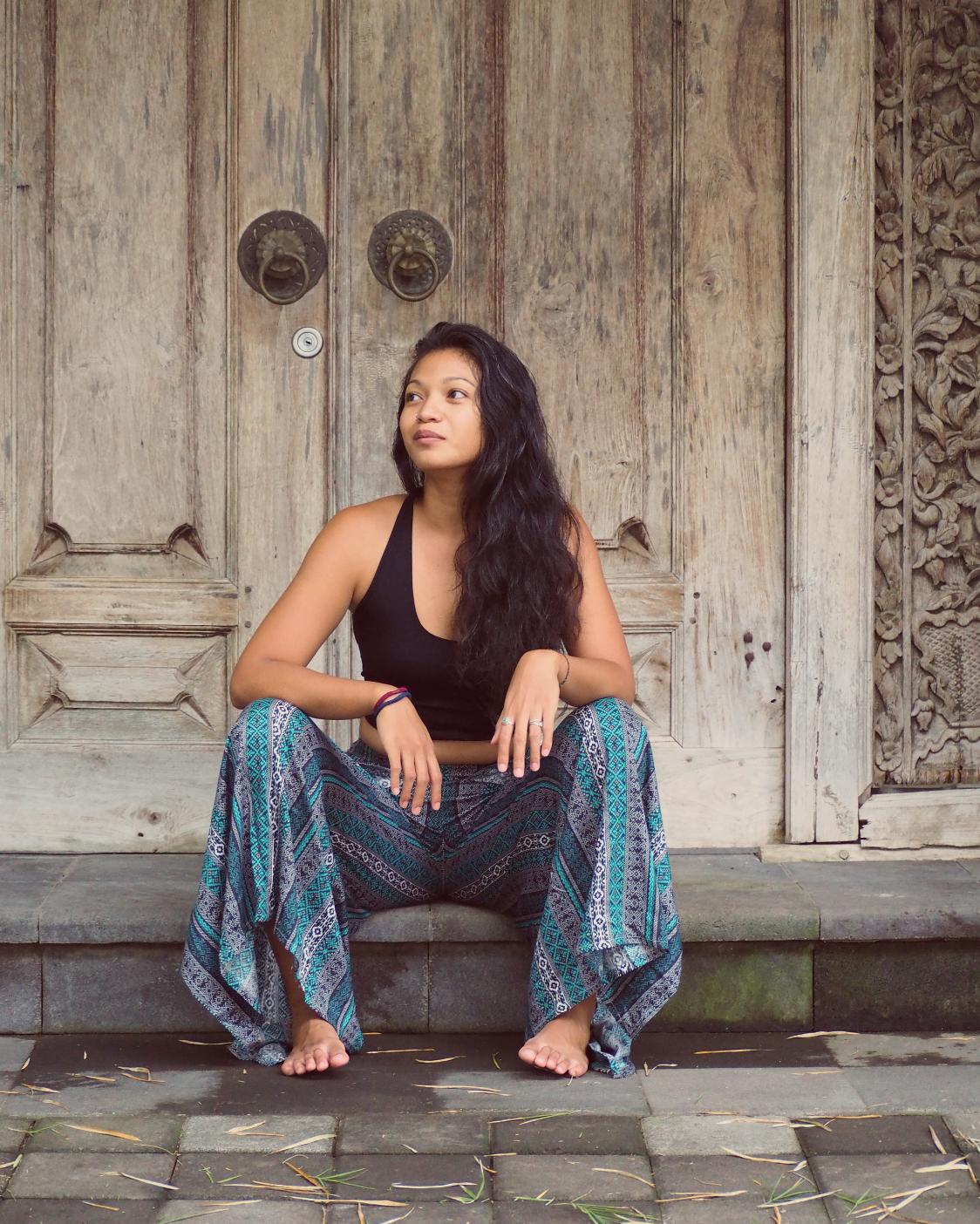 Athena is a E-RYT 500hr certified teacher who studied at Rishikesh Yog Peeth in India. Her classes are designed to bring awareness to the breath, body and movement while respecting the abilities and safety of one's own physical form, alignment and structure. She has a special focus on teaching trauma sensitive classes, a topic she is deeply passionate about and will dedicate the rest of her teaching journey to.
Her core principles for yoga are; respecting the body, doing the work not only on the surface but allowing for space to listen to and embrace the spirit within, honouring the yoga practice and how different every individual's journey is.
Athena's journey started when she was 14 years old, when an elderly monk appeared at her doorstep selling a book called The Science of Self-Realization by A.C. Bhaktivedanta Swami Prabhupada. She persuaded her mother to purchase the book and after reading it, began a lifelong process of self-inquiry. She felt unsettled with life as it is and in her early twenties, vowed to search for 'answers' while traveling the world.
Her restlessness led her to the practice of yoga and asana and in 2015, she traveled to India to train in Rishikesh. Those 3 months of intense ashram life opened the gateways to self discovery and healing and she now hopes to inspire her students to partake in their own path of self study.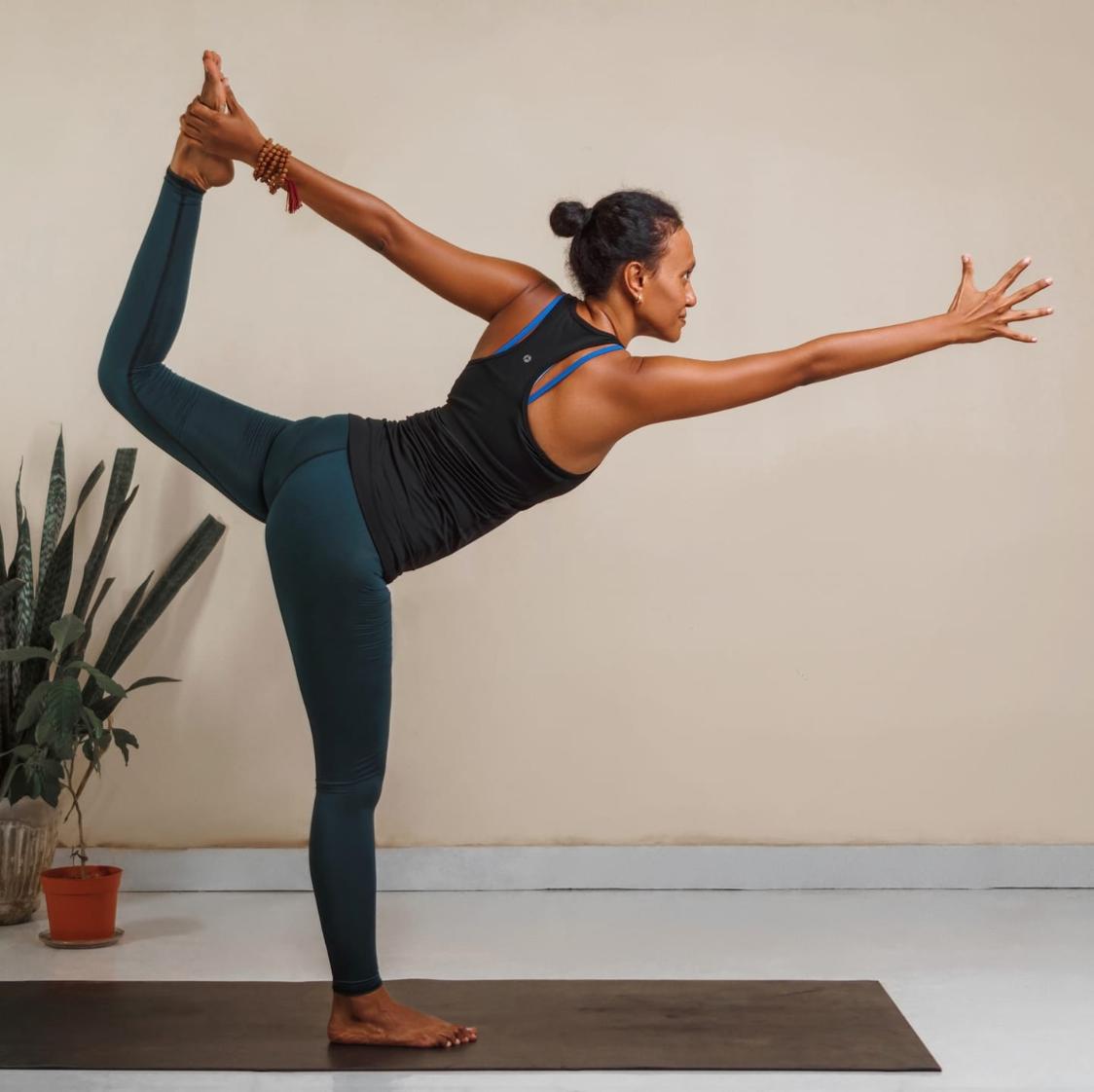 The ever-so-radiant Maria Dellya, discovered Yoga in 2013 by joining classes twice a week at a local studio after being disillusioned with the corporate world. Within six months, she was passionately practicing every single day. And that is when she realized that Yoga had become a pivotal turning point in her life.
She embarked on her 200 RYT Hour Vinyasa & Yin Yoga Teacher Training by Tymi Howard before moving from her hometown in Jakarta and the corporate lifestyle, to work at Bali Spirit Festival in Ubud. Yoga has since been part of her life for more than 5 years and helps her grow stronger, calmer and fearless, both on and off the mat.
In her classes, she loves to combine creative sequencing, a spirit of playfulness and a dose of inspiration and restoration to help people deepen and relax into their practice. She seeks to help others thrive in life by nurturing the body, mind, and soul with Yoga. Her goal is to support our guests to step off the mat - feeling renewed, refreshed, nourished and balanced.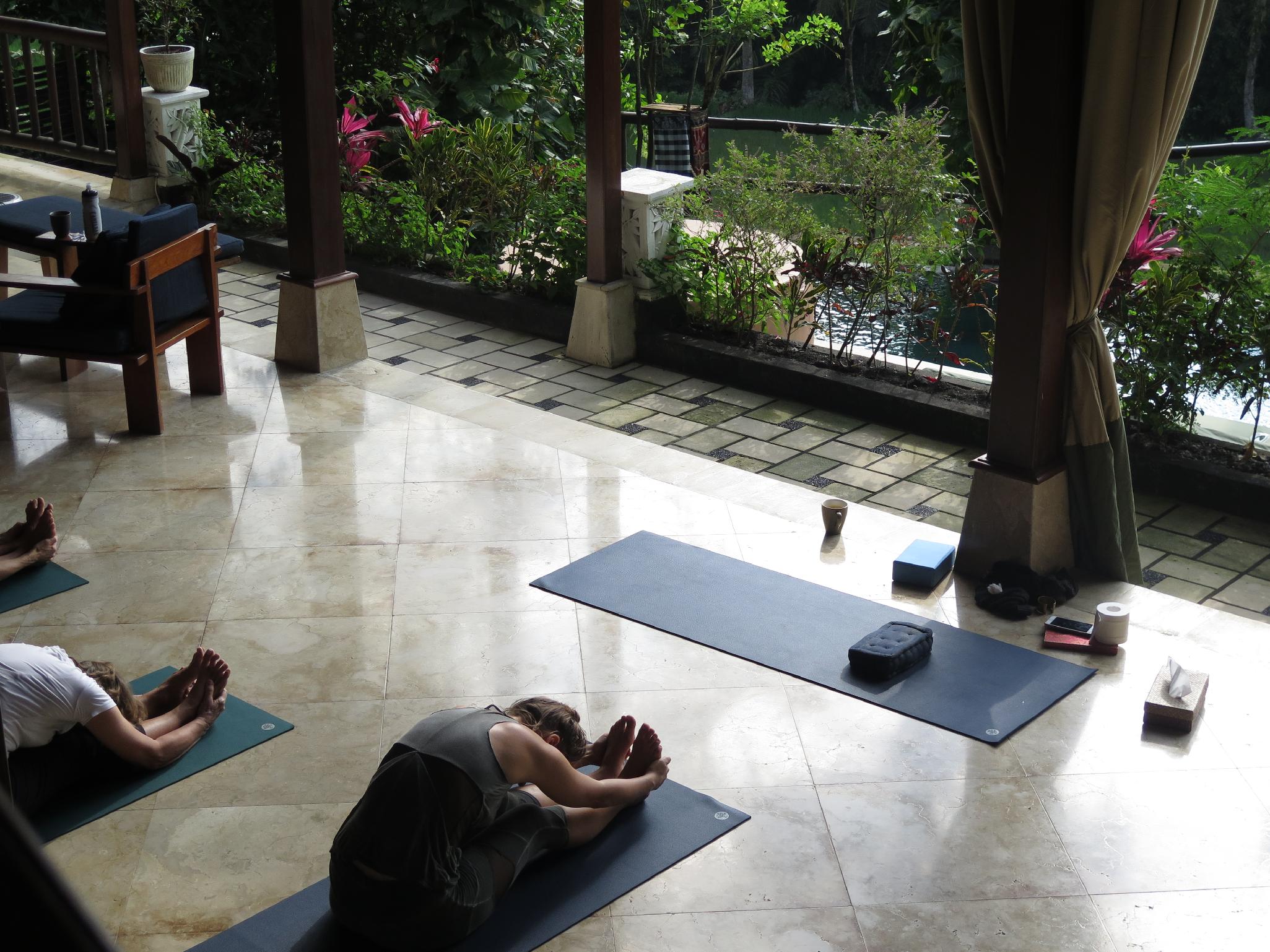 Copyright© Gaia Retreat Center