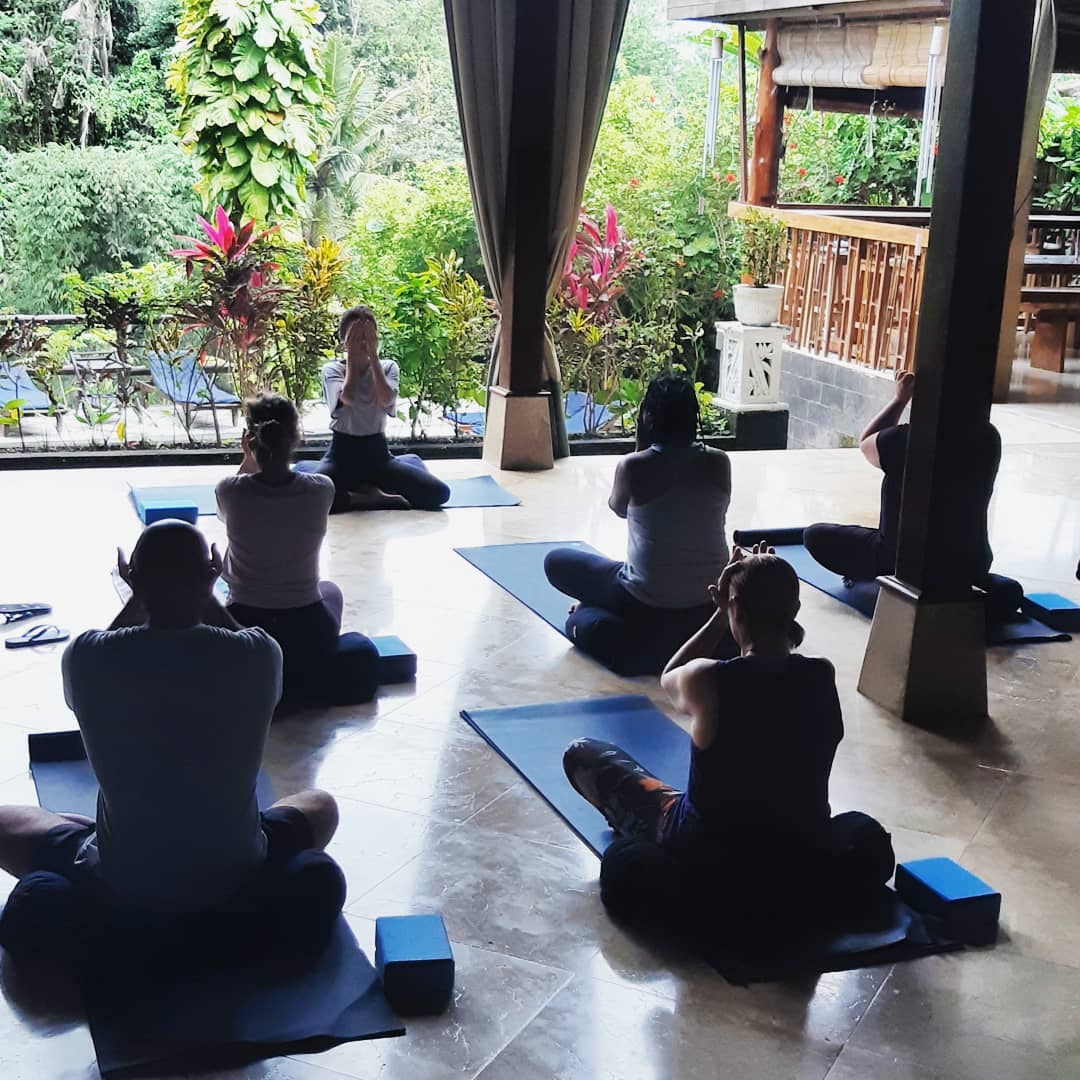 Our certified local yoga teachers
are SOME OF THE best on the island
highly praised for their service, PASSION, WISDOM and YEARS OF EXPERIENCE...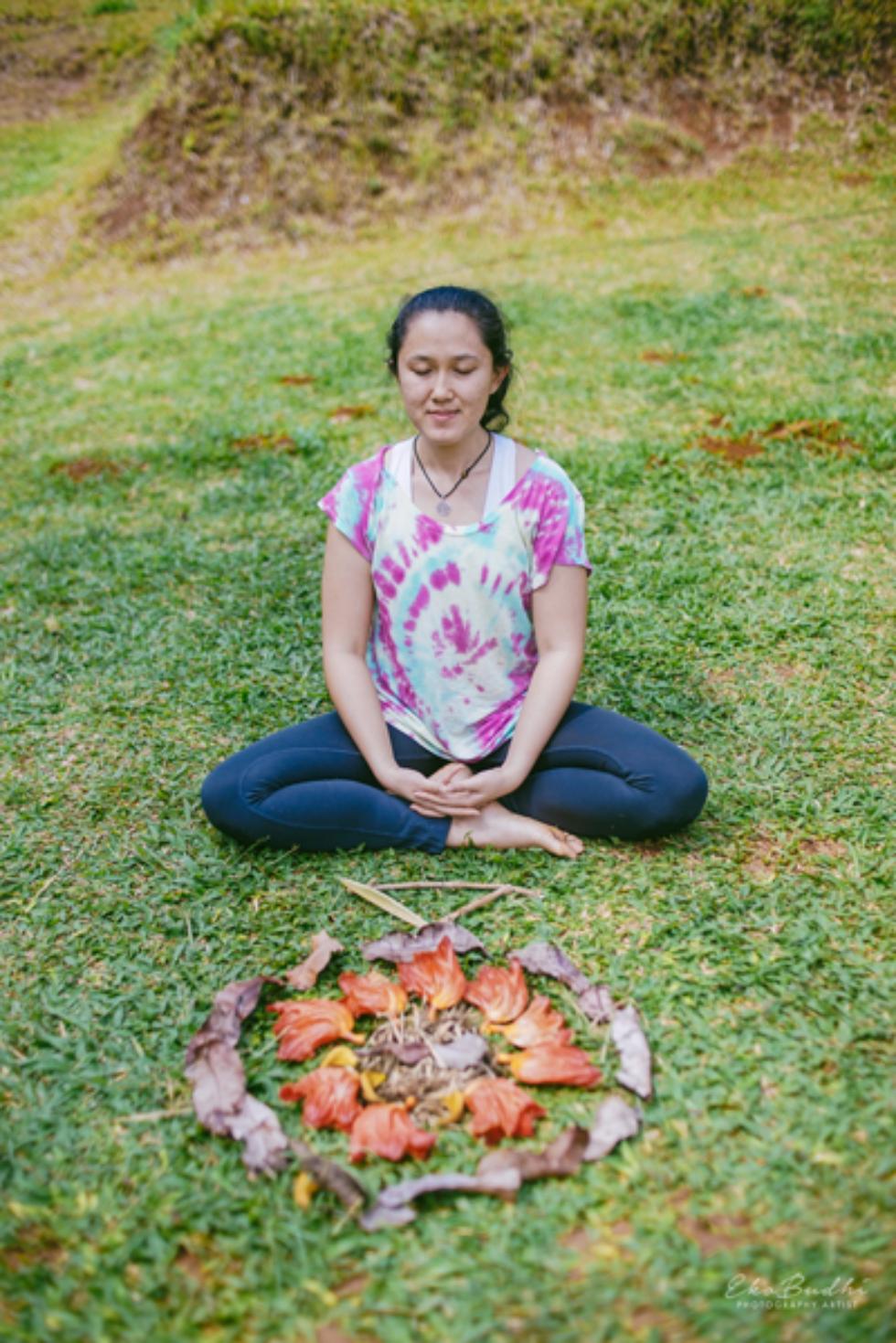 ABOUT
An art lover and traveling yogi, Meta first took a yoga class when she was in high school with a simple exercise mat and gym gear. In the decades that followed, she kept finding herself coming back to the practice in the attempt to find balance in her life. The serenity and strength of Yoga encouraged her to enroll into a 200hr Yoga Teacher Training in 2016 from Kirana Yoga School in Bandung, Indonesia. Meta is now on her way to completing an additional 300 hours to be certified as RYT-500. She has trained with local and international Yoga teachers such as Deera Dewi, Go Ing Ing, Cristi Christensen and Shiva Rea. She is also studying the therapeutics aspects of movement and Yoga under Vincent Bolletta and his Hañsa Yoga.
Meta now enjoys creating a space in her classes for people to connect with themselves on a deeper level. She mostly teaches Flow/ Vinyasa Yoga and loves to guide students into their own meditative rhythm where a personal, deeper connection can take place. She has also been practicing meditation in the last 7 years and believes in its importance in our daily lives - which is weaved into our classes with a focus on balancing dharma discussions, strength and therapy for our guests ranging from 20 to 75 years old.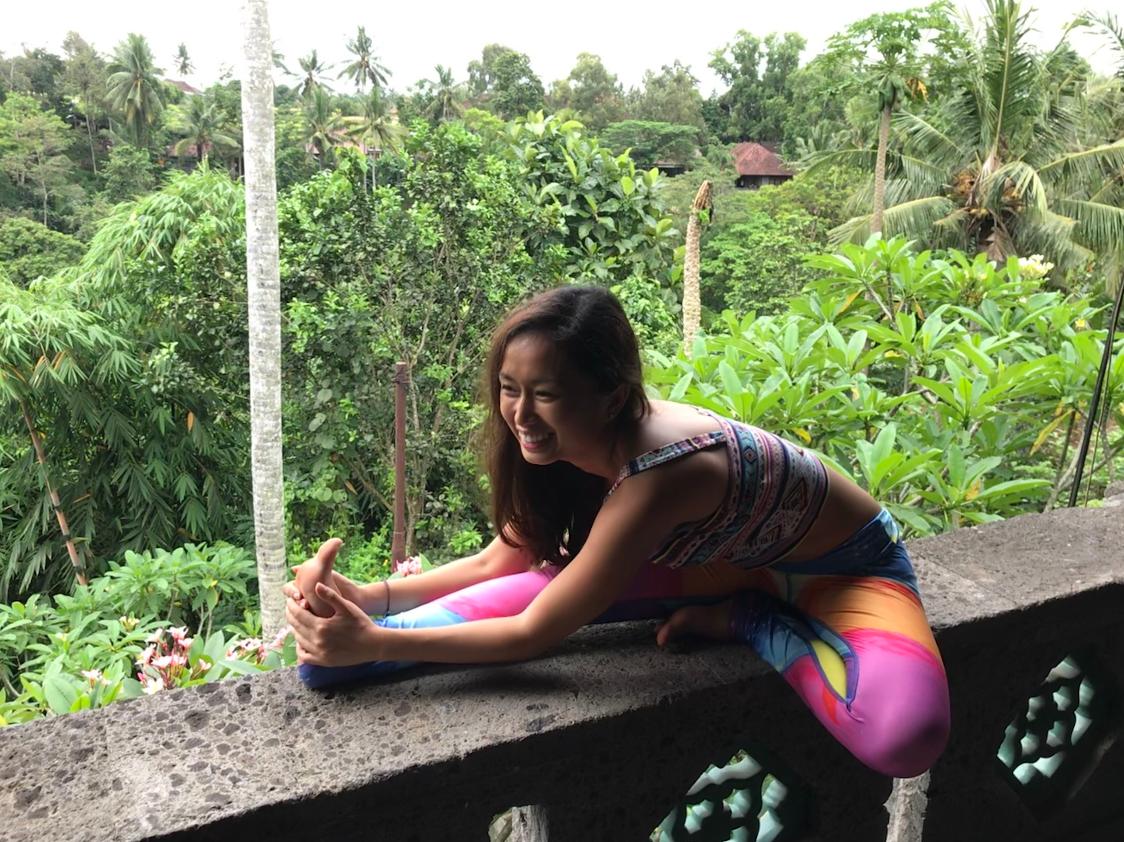 Novia started her yoga journey after attending a 5-day silence retreat in Devon, England. During one of those days, she had a revelation that she had to spread positivity in the world. As much as yoga poses are important, she likes to incorporate mindfulness meditation as well as breathing exercises into the yoga practice. On top of the 50-hour yoga immersion course by Devdan Yoga she has completed, Novia has also been certified in a 200-hour yoga teacher training by Yoga Bliss Lembongan in Bali. She has been teaching diverse yoga styles (Kids Yoga, Beginners, Hatha, Vinyasa, Ashtanga, Yin) at a number of yoga studios in Indonesia, namely Studio Matahari Yoga in Jambi, Chakra Yoga, Villa Lotus 8 and Bali Life Studio in Bali.
From her teaching experience, she has gained skills to tailor yoga sessions according to the body of the student and carefully adjust the alignment in any pose in order to get deeper into the practice. Her main style of yoga is ashtanga. Ashtanga has helped her develop more inner strength than any other type of workout, and made her believe that really nothing is impossible once we put our minds to it.
Yoga has transformed Novia's life in so many beautiful ways. It has shifted unhealthy lifestyle patterns, taught the power of presence and mindfulness, helped in the journey of connecting with her true self, and many more. Her passion and love for yoga has led her to spread all its positive benefits to her surrounding through teaching yoga and meditation classes.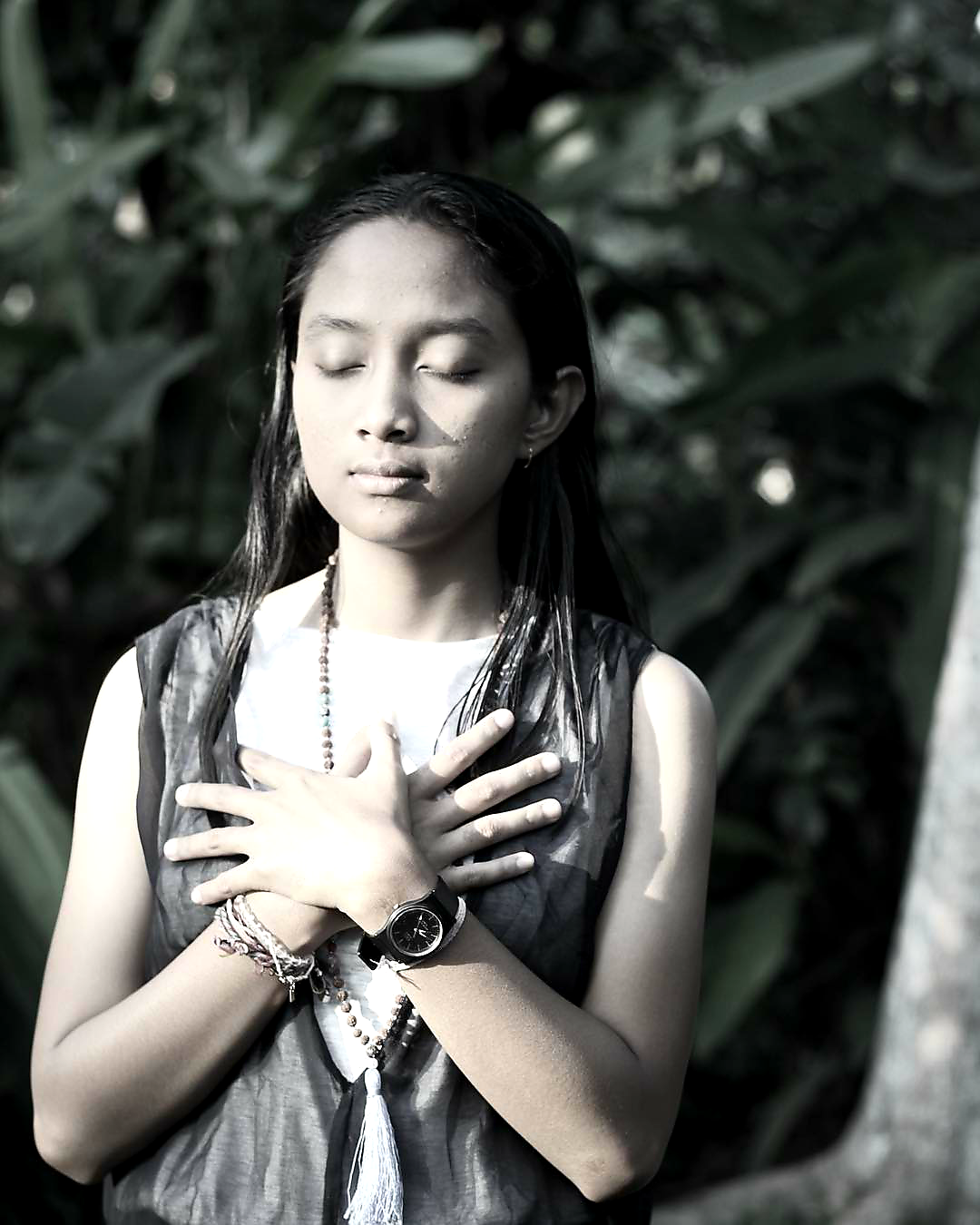 "Yoga takes you into the present moment. The only place where life exists."
Meet Ni Wayan Pebrianti. Pebi started practicing yoga when she was just 17 years old. She practiced every morning, when the sun rose and as the sun set, inviting her to cherish and connect body movement, yoga and meditation with mother nature's support and beauty. Pebi always offers wise dharma talks and moments of pause to reflect in gratitude when sharing her practice with students.
She begin to teach after completing 200 hours Sacred Heart Yoga Teacher Training in Ubud and now offers her wisdom & teachings at our signature detox and meditation retreats.
As a native Balinese person I grew up with traditions like preparing offerings day to day and learning Balinese dance from the early age of 6 years old. Not realising it at the time, these activities, plus a later motorbike injury, were to give me a strong foundation for my current yoga practices.
In 2012, I started practicing yoga on a regular basis, and over the weeks my body became stronger, while at the same time, I grew more confident and peaceful. In April of 2016 I decided to take my 200 hours teacher training programme with, "School of Sacred Art" (SOSA) in Hatha/Vinyasa Yoga discipline.I graduated from SOSA continuing my study with courses in, "Yin Yoga" in December 2016, and "Yoga Therapy" in 2017 both with, "Tina Nance Teacher Training".
Astri is proficient in the following:
Hatha, Vinyasa, Yin, Pranayama, Alignment & Adjustment, Injury Prevention & Management, Energetic Anatomy, Bandhas & Mudras, Therapeutic Yoga and Chinese Meridian System
In my classes, I combine creative sequences as well as integration of breath awareness, mindfulness meditation and an understanding of the body's limitations. I also combine the asana (postures) with energy lines in the body (meridian pathways in Chinese medicine).
By following the practices described above each student will be encouraged to surrender to the present moment and the nurturing force of yoga in which harmony and wellbeing can be achieved.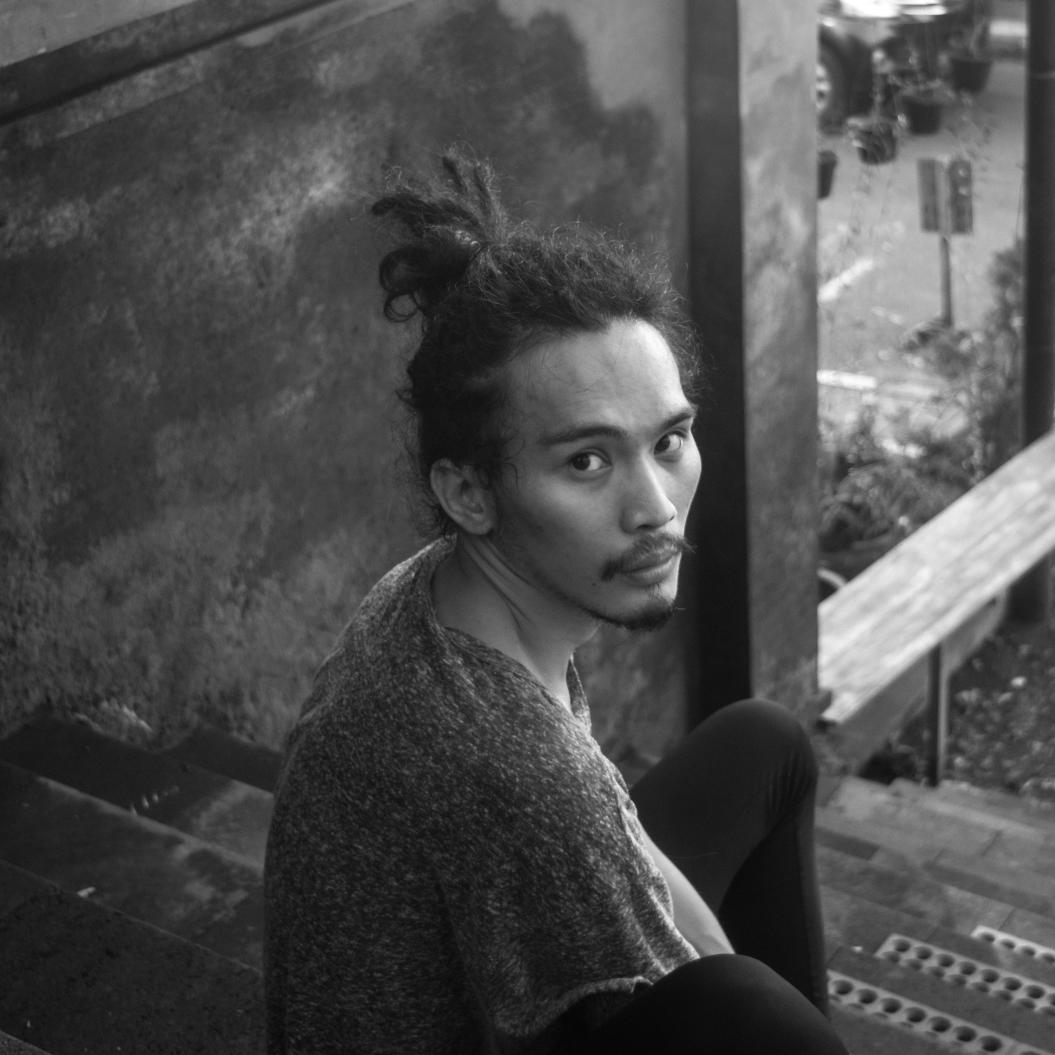 Born and raised in Manado City, North Sulawesi, Indonesia, Raldo was introduced to Yoga in 2014 by working at a wellness center called Spa Village Resort Tembok in North Bali.
Raldo found yoga as a deep practice to appreciate and love his body. And so 2 years later, he spent 6 months in an Ashram in Mengwi called Shanti Toya Ashram, where he completed his Yoga Teacher Training (300hr) with Gokul Yoga in January 2017 and started teaching yoga ever since.
He covered for Alaya Resort Jembawan yoga classes and became a resident teacher at a lovely local studio called Yoga Saraswati and Amandari Resort. He's now teaching public classes, private classes, and for several retreats at resorts around Ubud such as Warwick Ibah, Bisma Eight, and Gaia Retreat Center in Ubud, Bali.
Style of yoga: Hatha, Vinyasa & Yin Yoga.
Raldo's quotes: "Ain't about how perfect the pose looks like, it's the moment when your body can finally say 'yes'!"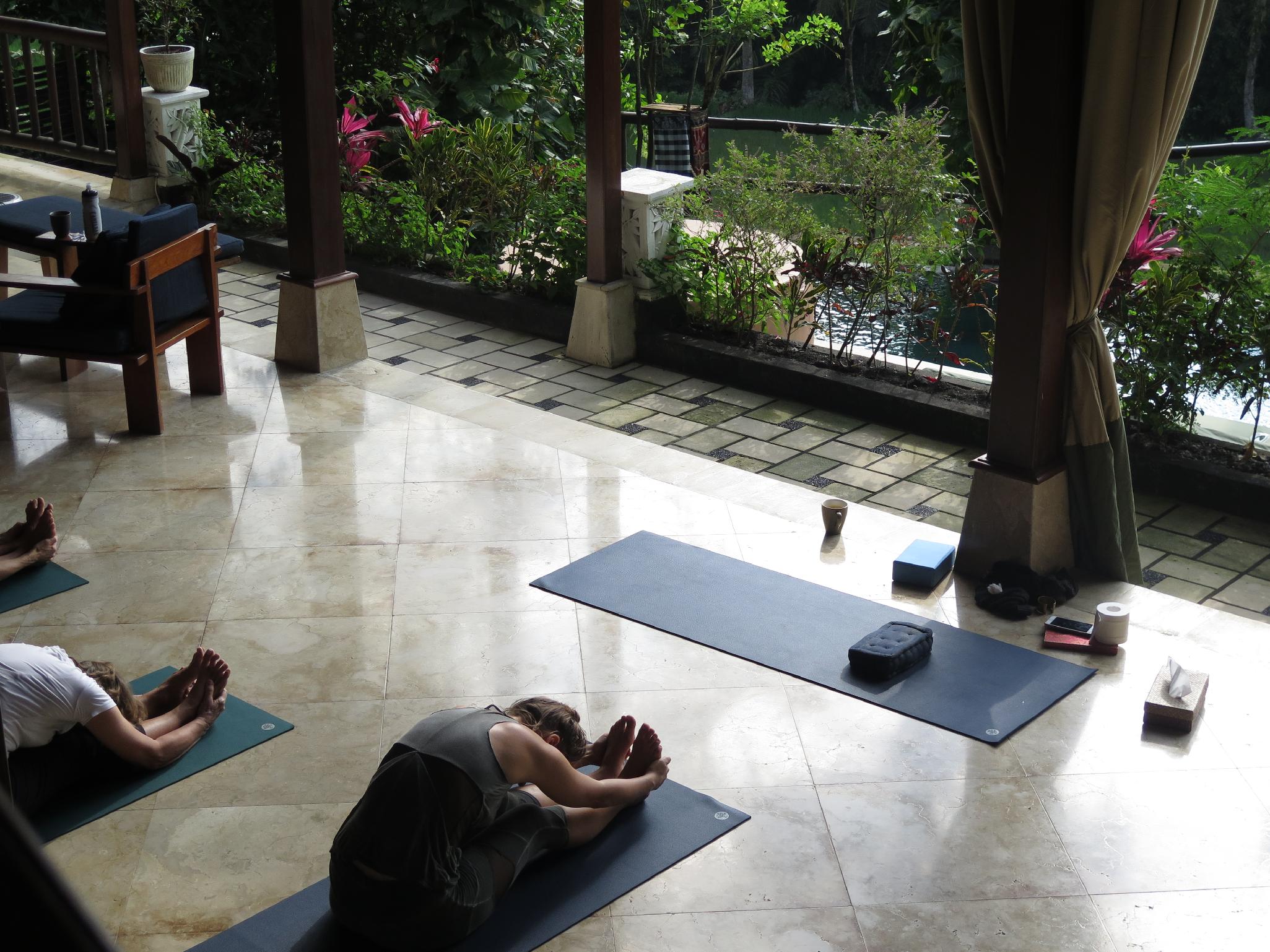 Copyright© Gaia Retreat Center