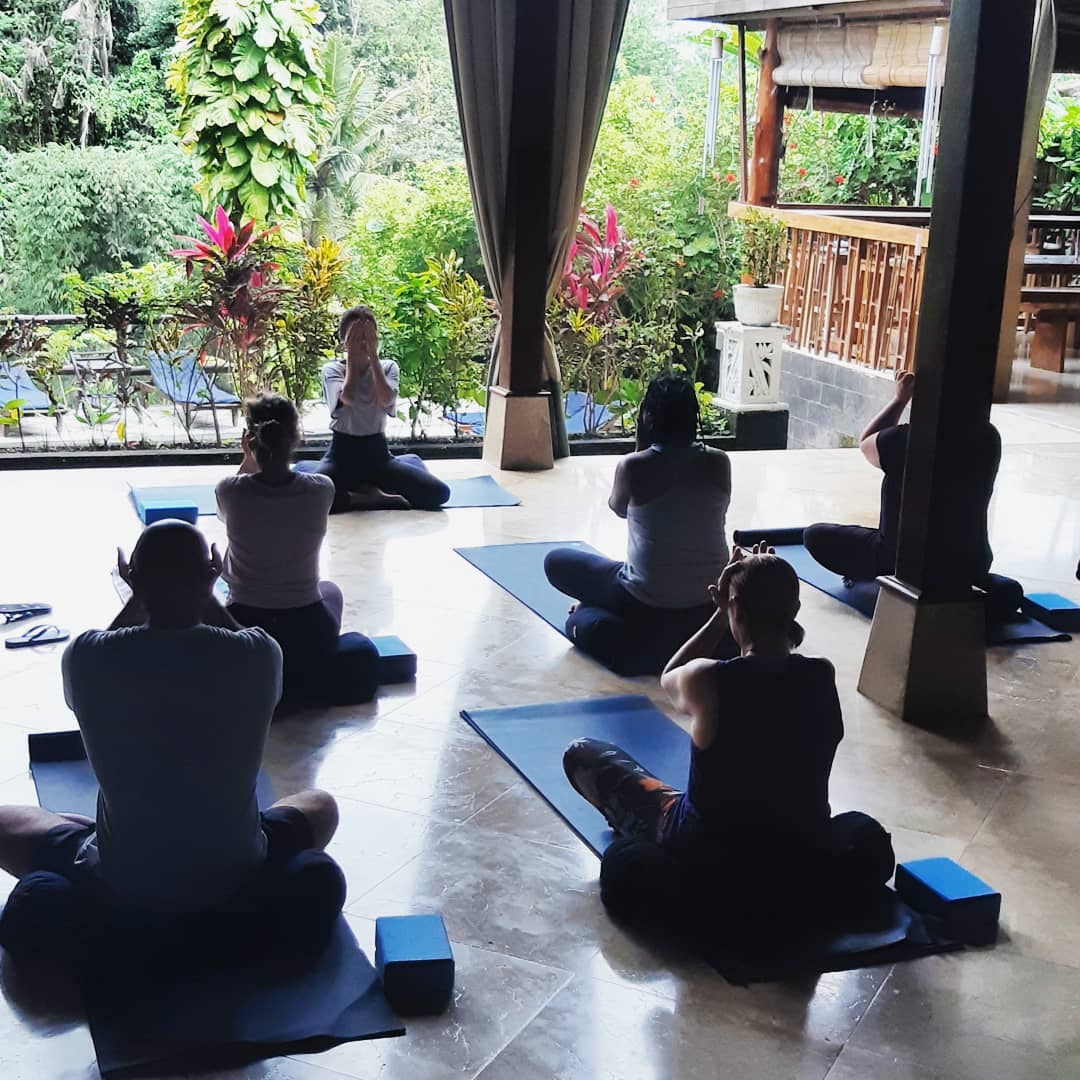 Our certified local yoga teachers
who you will ENJOY PRACTICING WITH, at our Bali Detox Retreat and Transcendental Meditation Retreat
are SOME OF THE best on the island and highly praised for their unique services and quality
-- both on and off the yoga mat --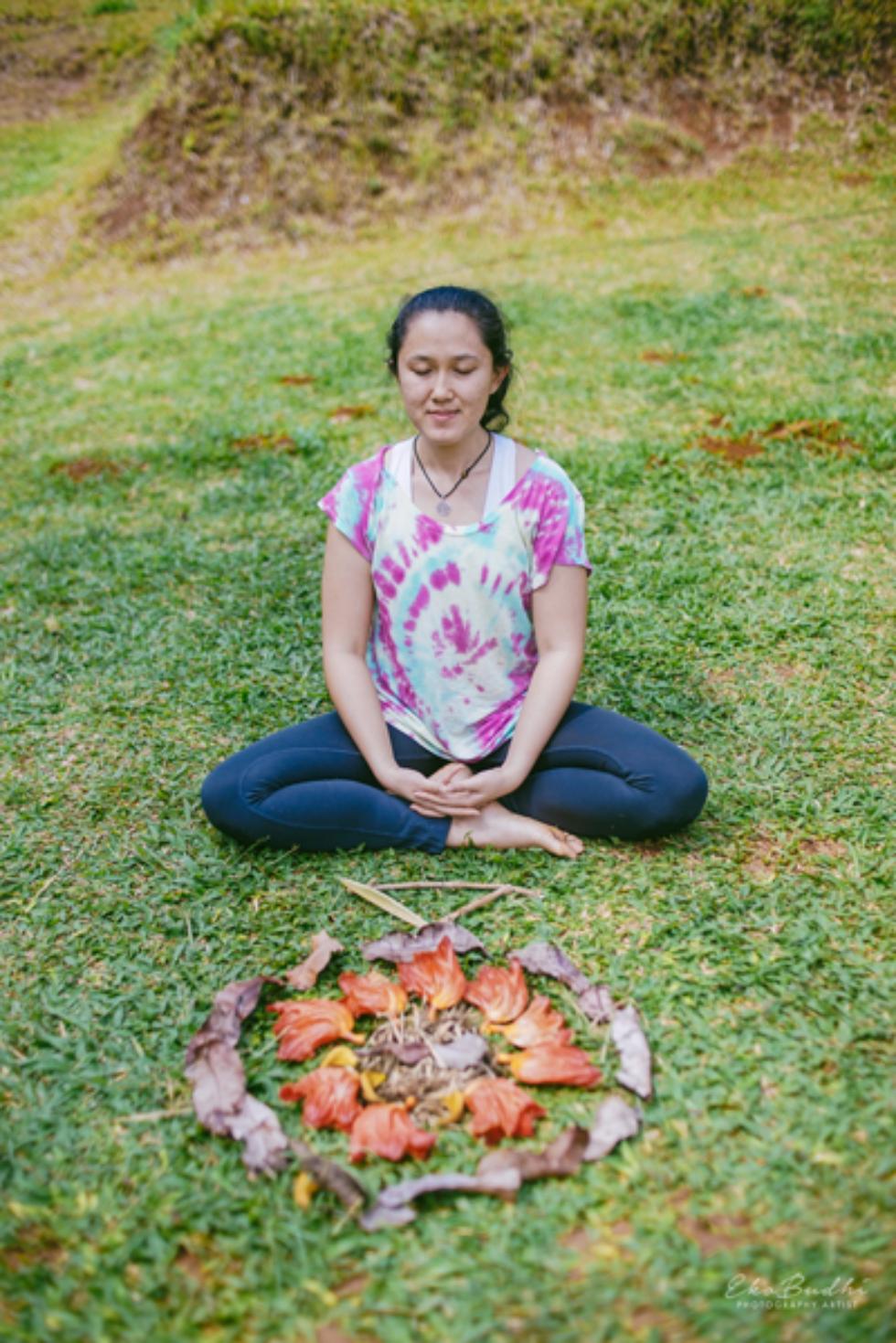 ABOUT
An art lover and traveling yogi, Meta first took a yoga class when she was in high school with a simple exercise mat and gym gear. In the decades that followed, she kept finding herself coming back to the practice in the attempt to find balance in her life. The serenity and strength of Yoga encouraged her to enroll into a 200hr Yoga Teacher Training in 2016 from Kirana Yoga School in Bandung, Indonesia. Meta is now on her way to completing an additional 300 hours to be certified as RYT-500. She has trained with local and international Yoga teachers such as Deera Dewi, Go Ing Ing, Cristi Christensen and Shiva Rea. She is also studying the therapeutics aspects of movement and Yoga under Vincent Bolletta and his Hañsa Yoga.
Meta now enjoys creating a space in her classes for people to connect with themselves on a deeper level. She mostly teaches Flow/ Vinyasa Yoga and loves to guide students into their own meditative rhythm where a personal, deeper connection can take place. She has also been practicing meditation in the last 7 years and believes in its importance in our daily lives - which is weaved into our classes with a focus on balancing dharma discussions, strength and therapy for our guests ranging from 20 to 75 years old.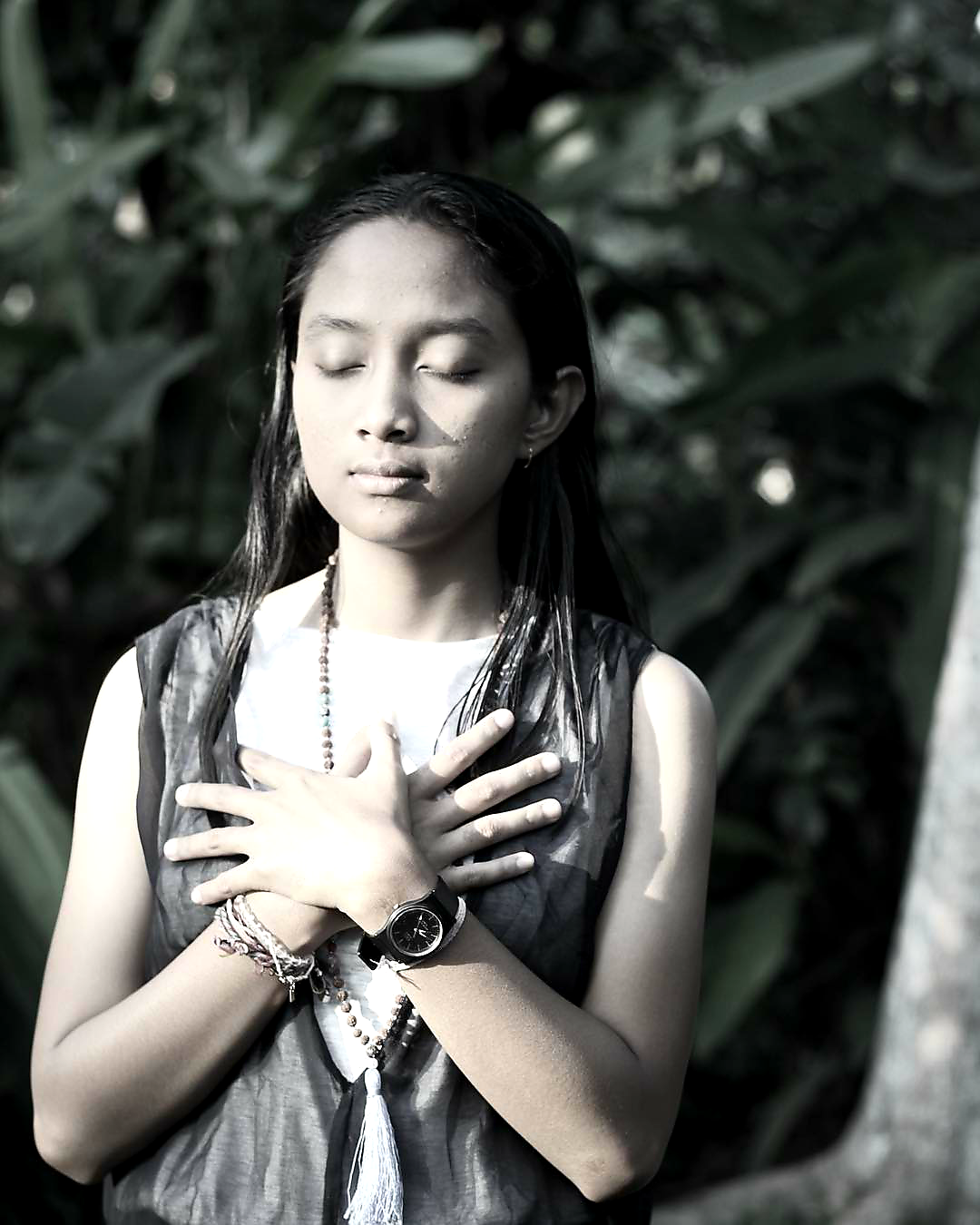 "Yoga takes you into the present moment. The only place where life exists."
Meet Ni Wayan Pebrianti. Pebi started practicing yoga when she was just 17 years old. She practiced every morning, when the sun rose and as the sun set, inviting her to cherish and connect body movement, yoga and meditation with mother nature's support and beauty. Pebi always offers wise dharma talks and moments of pause to reflect in gratitude when sharing her practice with students.
She begin to teach after completing 200 hours Sacred Heart Yoga Teacher Training in Ubud and now offers her wisdom & teachings at our signature detox and meditation retreats.
As a native Balinese person I grew up with traditions like preparing offerings day to day and learning Balinese dance from the early age of 6 years old. Not realising it at the time, these activities, plus a later motorbike injury, were to give me a strong foundation for my current yoga practices.
In 2012, I started practicing yoga on a regular basis, and over the weeks my body became stronger, while at the same time, I grew more confident and peaceful. In April of 2016 I decided to take my 200 hours teacher training programme with, "School of Sacred Art" (SOSA) in Hatha/Vinyasa Yoga discipline.I graduated from SOSA continuing my study with courses in, "Yin Yoga" in December 2016, and "Yoga Therapy" in 2017 both with, "Tina Nance Teacher Training".
Astri is proficient in the following:
Hatha, Vinyasa, Yin, Pranayama, Alignment & Adjustment, Injury Prevention & Management, Energetic Anatomy, Bandhas & Mudras, Therapeutic Yoga and Chinese Meridian System
In my classes, I combine creative sequences as well as integration of breath awareness, mindfulness meditation and an understanding of the body's limitations. I also combine the asana (postures) with energy lines in the body (meridian pathways in Chinese medicine).
By following the practices described above each student will be encouraged to surrender to the present moment and the nurturing force of yoga in which harmony and wellbeing can be achieved.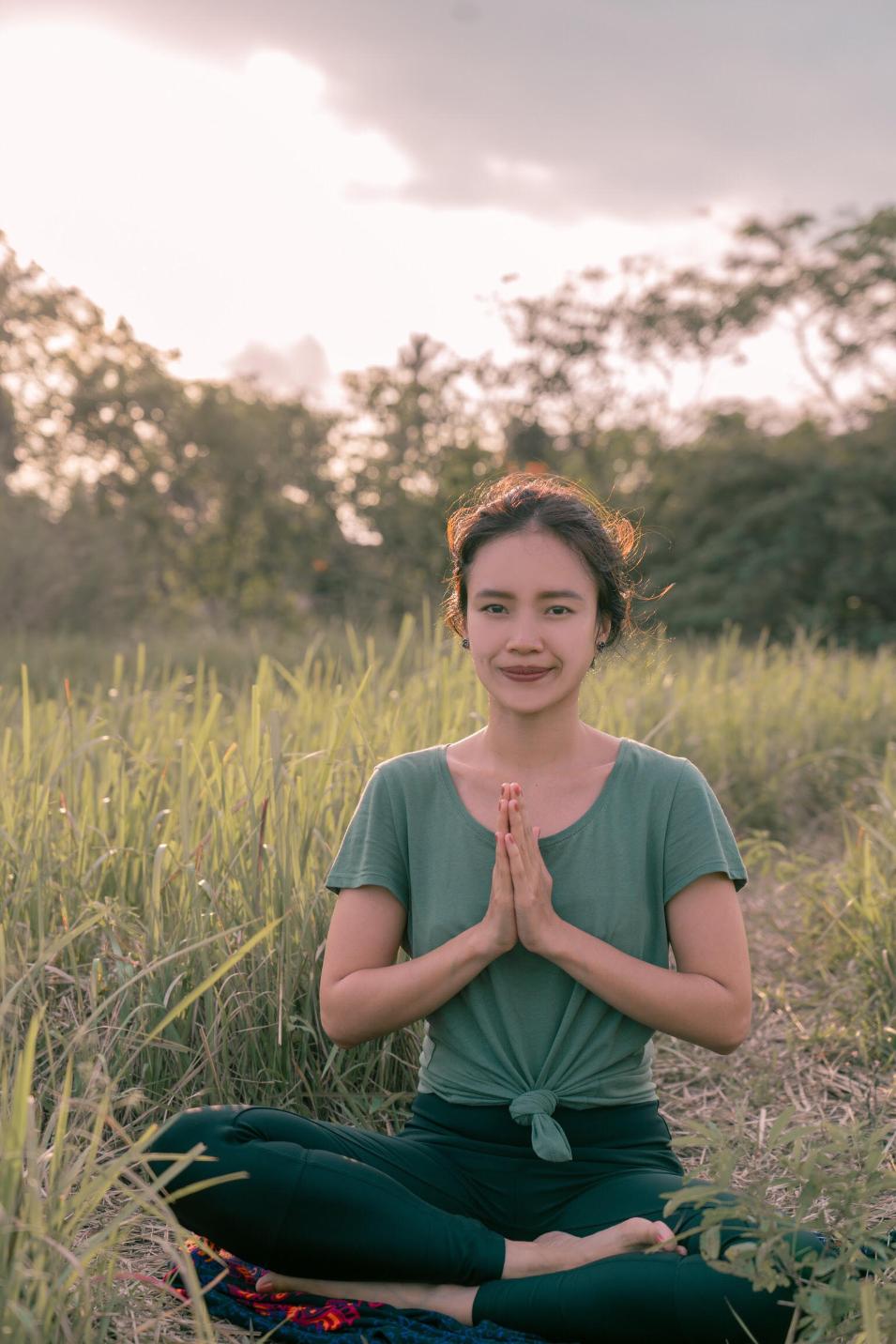 I started my yoga practice in late 2014 which was at the final stage of university - a busy and stressful time with a final project to deliver and deadlines to meet. I then found my healing balm with yoga and fell in love. I joined the corporate world after graduation but stopped for 1 solid year when I noticed how unhealthy my lifestyle was and how my mind was on constant speed at that time. Grateful that I did, because I felt drawn to take a 200 Yoga Teacher Training at that point focusing on the discipline of Vinyasa and Aerial Yoga with elements of Restorative, Hatha and Yin Yoga. The style I now confidently teach at Villa Gaia's retreats is tailored for all-levels. They are gentle and at the same time, challenging enough to help break out of the comfort zone.
During my free time, I practice the more dynamic discipline of Ashtanga yoga, sweat it out with Muay Thai boxing & Hip Hop dance classes to the more relaxed and therapeutic walks with my dogs, reading self-help and wellness books, and enjoying the mandatory massage that's a necessity rather than a luxury - which is what we live by in Bali for a balanced mind, body and happiness.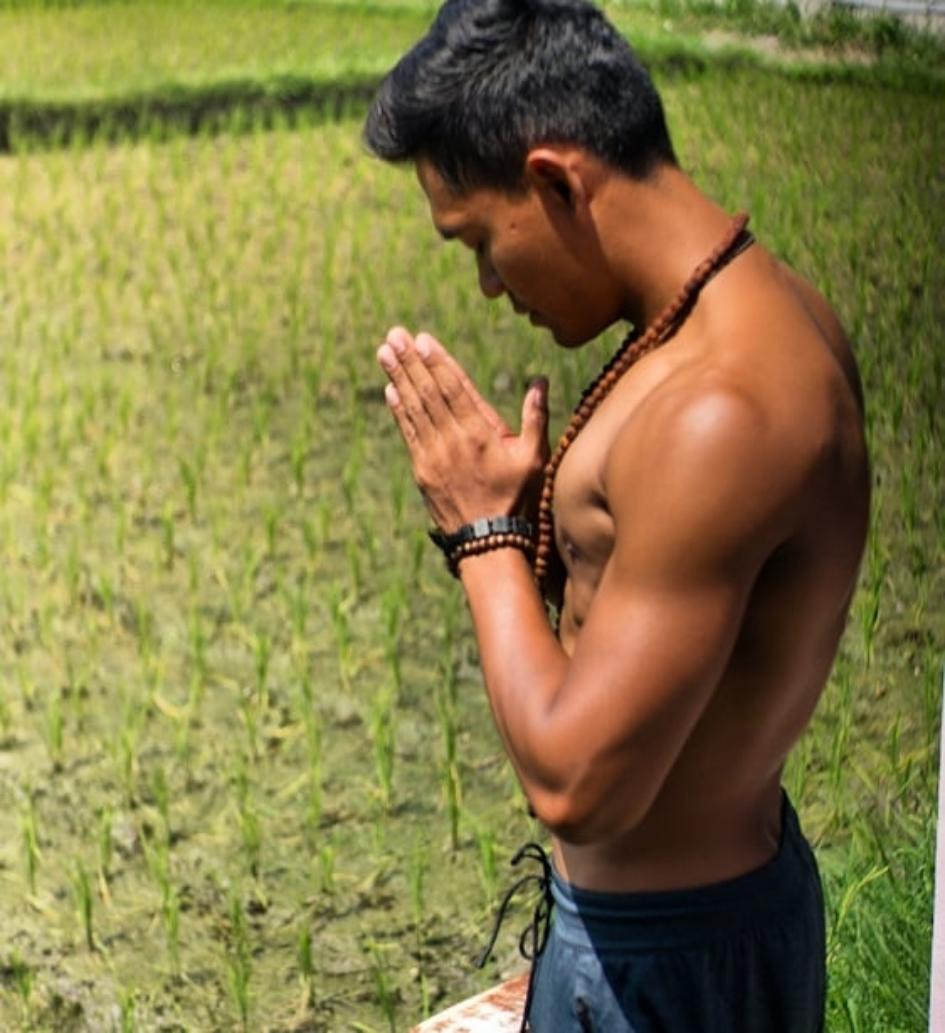 Tao is a natural food chef, yoga instructor, Thai yoga massage expert and a holistic nutrition expert from Bali. He teaches a holistic approach to yoga at our detox and transcendental meditation retreats that is accessible to all walks of life, primarily drawing from the traditions of Ashtanga and Hatha yoga. Holistic means "wholeness" and is an approach in which the whole being is nourished and balanced through the integration physical, mental and spiritual self-development.
As well as learning the yoga postures (āsana) there is also an opportunity to learn from Tao about breathing techniques (prāṇāyāma), purification techniques (krīya), meditation (dharana and dhyana), deep relaxation (nidra) as well as the underlying philosophy of yoga.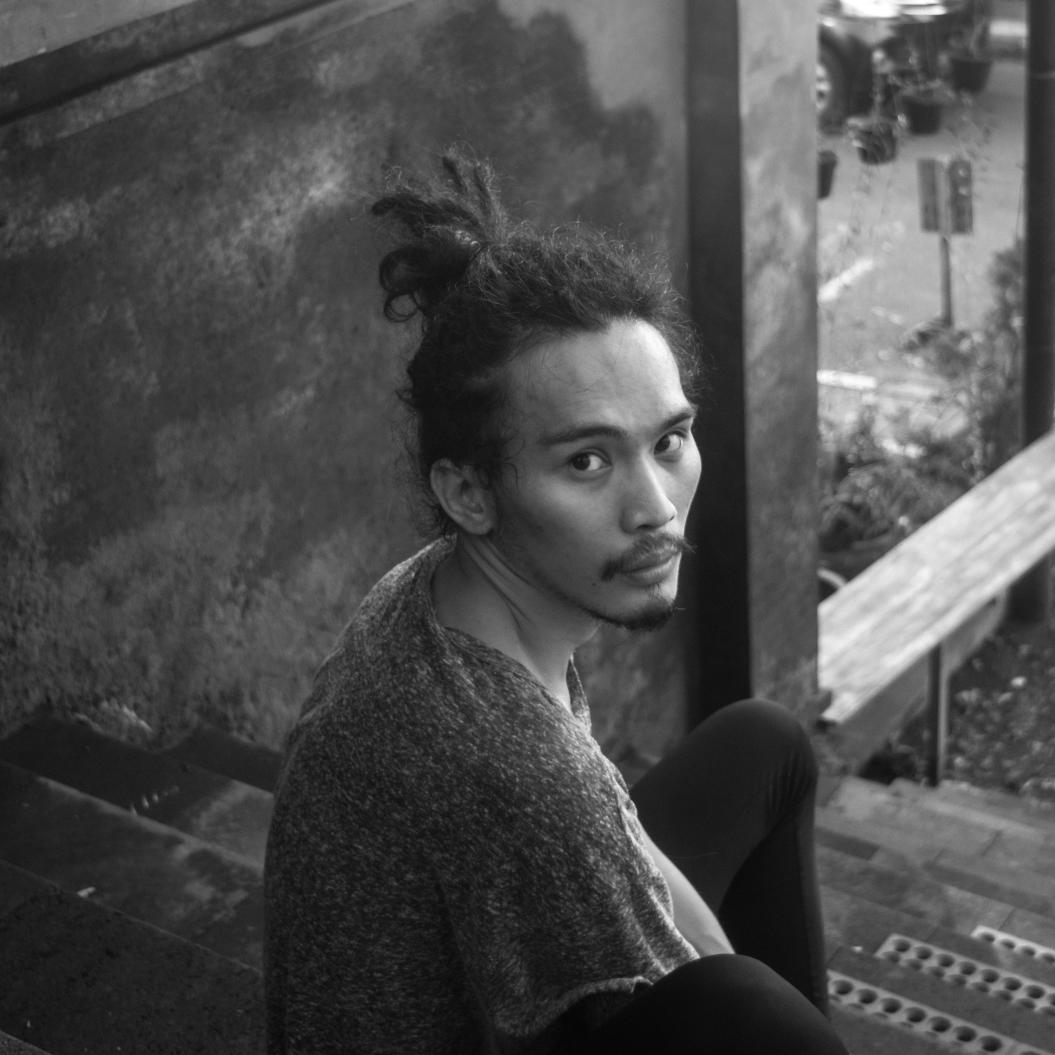 Born and raised in Manado City, North Sulawesi, Indonesia, Raldo was introduced to Yoga in 2014 by working at a wellness center called Spa Village Resort Tembok in North Bali.
Raldo found yoga as a deep practice to appreciate and love his body. And so 2 years later, he spent 6 months in an Ashram in Mengwi called Shanti Toya Ashram, where he completed his Yoga Teacher Training (300hr) with Gokul Yoga in January 2017 and started teaching yoga ever since.
He covered for Alaya Resort Jembawan yoga classes and became a resident teacher at a lovely local studio called Yoga Saraswati and Amandari Resort. He's now teaching public classes, private classes, and for several retreats at resorts around Ubud such as Warwick Ibah, Bisma Eight, and Gaia Retreat Center in Ubud, Bali.
Style of yoga: Hatha, Vinyasa & Yin Yoga.
Raldo's quotes: "Ain't about how perfect the pose looks like, it's the moment when your body can finally say 'yes'!"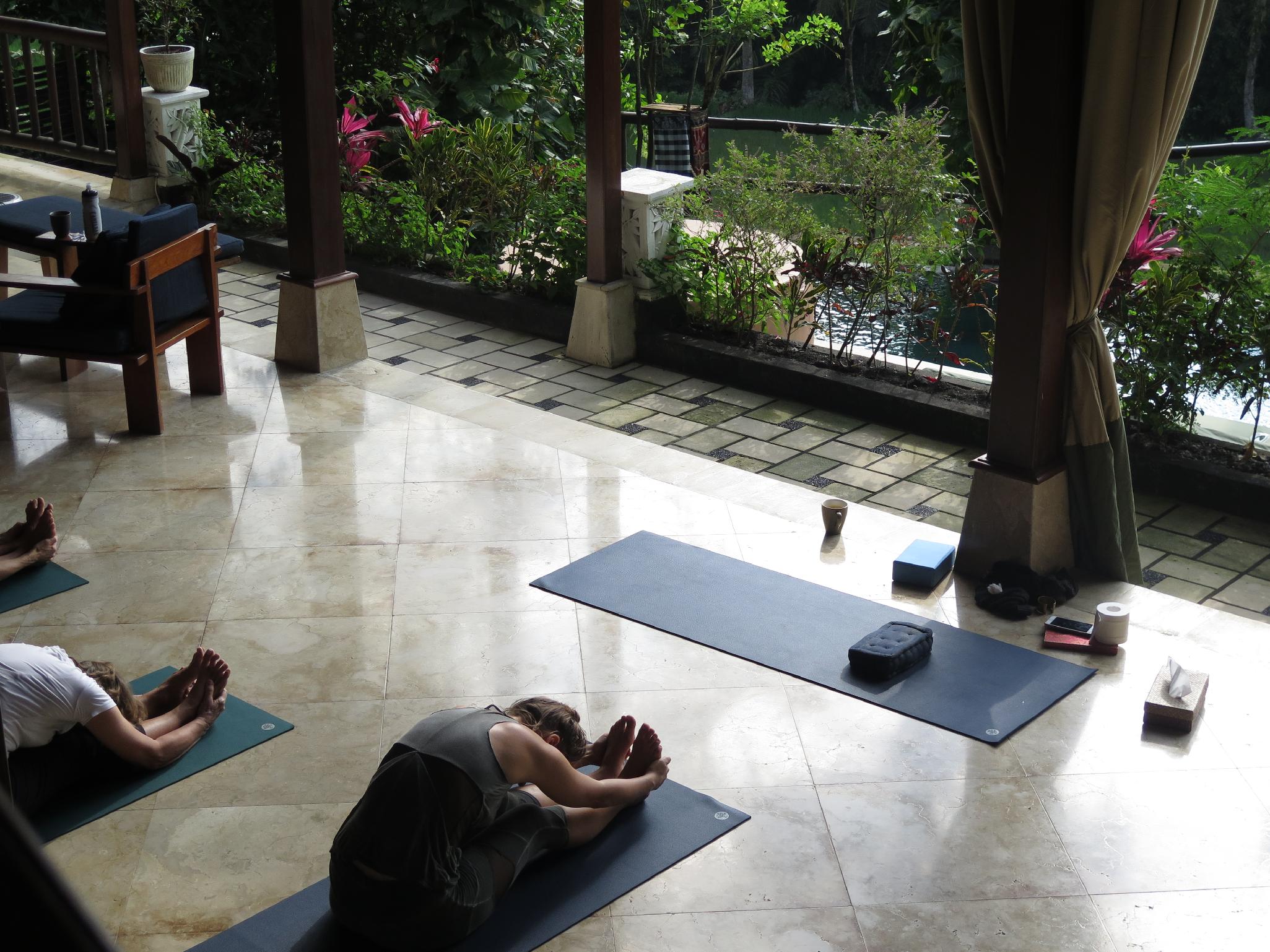 Copyright© Gaia Retreat Center